For MTI's trading community, we saw a lot to celebrate this 2013. As we ring in the new year, we want to take the time to highlight some of MTI's superstars who shared their great trading successes on MTI's Facebook page (www.facebook.com/MarketTradersInstitute):
? Peter B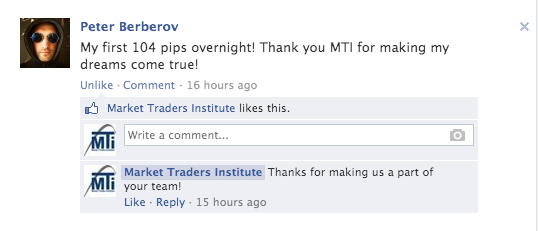 ? Audio Tek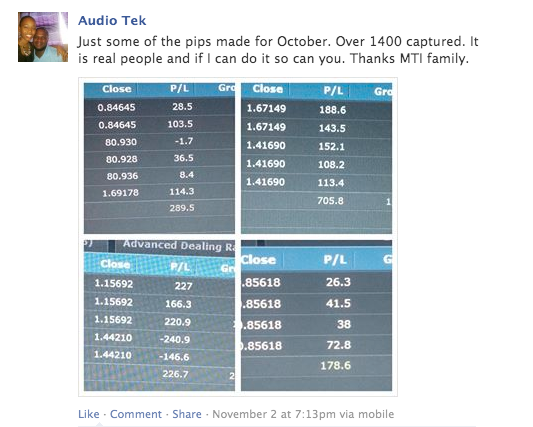 ? Jill C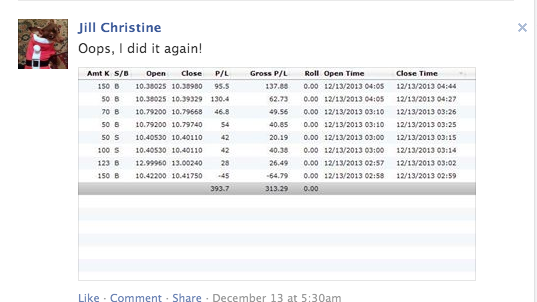 The above students in the MTI trading community are just the beginning. We love hearing news like this.
Want a chance to be an MTI Forex Trading Star? Do this:
1) If you're a student, go to MTI's Facebook page and share your Forex victories both big and small! Visit the page here: www.Facebook.com/MarketTradersInstitute (PSST… Videos, pictures, etc. make your post stand out even more!)
2) If you're not a student yet, attend a Forex webinar to learn what these traders used to create their success! RSVP using the form below.
Past results as represented in these testimonials are not necessarily indicative of future results or success. Testimonials may not be representative of all reasonably comparable students. Forex trading involves significant risk of loss and may not be suitable for all investors.