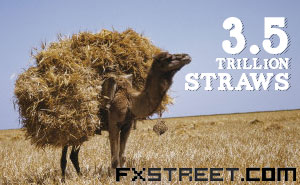 Everything has a limit.
Straw that broke the camel's back. We can load up the camel with straw, but too much will break its back. And, it's only one more single straw that breaks it—the very last straw.
In life, this can be the case for many things.
Recently, the European Central Bank (ECB) went on a…
Read the rest of the article on FXStreet.com by clicking here.