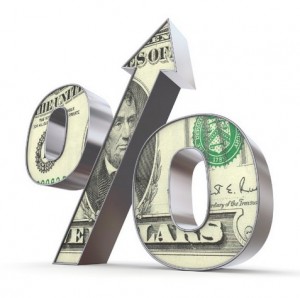 After Friday's better-than-expected nonfarm payrolls jobs report, investors are facing an interesting time for the markets.  More jobs means that the economy seems to be improving — but it also means an interest rate hike, teased at the recent Fed meeting, is looking more likely for December.
As reported in Yahoo Finance:  "We've indicated that conditions look like they could be right for an increase," Chicago Federal Reserve Bank President Charles Evans told CNBC. "The real side of the economy is looking a lot better."
So what are traders to do?
In many ways, this is the most exciting time for stock and options traders, because the general optimism combined with the fear of a time limit on "cheap money" could cause market movement — and that is when smart traders (like us!) profit.
In times like these, amateur traders often move quickly, providing great opportunities for educated investors.  That happened on Friday, as the market erased declines in the final hour of trading — a move that our own Christopher Irvin stated was proof that the pros were profiting at the end of the day.
Become a pro
Now is the perfect time to become a professional trader — and take advantage of the forces that will move the markets and reward those who understand how to profit from a strengthening economy combined with a likely year-end rate hike.
The turning point
Don't miss your chance to profit in this stock and options turning point.  There will be many big winners between now and the end of the year, and you need to improve your chances to become one by learning the strategies that separate the amateurs from the pros.
Visit https://www.markettraders.com/stock-package/ today to join us for one of our stock and options events.