Guest Post by Jared Martinez, FX Chief™
Can we get a little personal? Valentine's Day is around the corner and while I was finalizing my Saturday evening plans, I began to think about how I first fell in love with the Forex market.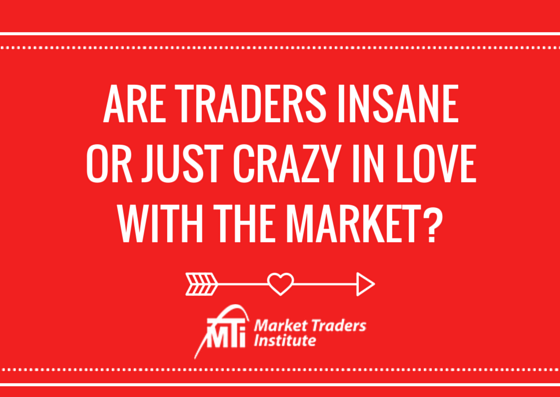 You see, before my love for Forex fully blossomed, I used to think some traders were insane. About 20 years ago, when I was first learning to trade the Forex, traders would tell me about what they were hearing the charts say to them.
Can you believe that? "Hearing." Like the charts gave them a call to talk about the memories they created together and what they were planning to do over the weekend. Correct me if I'm wrong, but that's called hallucinating, not hearing the markets… right? I wrote most of these people off as crazy and kept putting my nose to the charts until one day, it just clicked.
It wasn't the charts who were not speaking to me; it was me not knowing how to listen.
My esteemed colleague will show you exactly what I mean on February 25th at 9:00am ET (GMT-5), during our Blueprint for Predicting Market Direction Mini Lesson. You can RSVP here >>
You see, trading and listening to the chart is a lot like a successful relationship. You have to know how to listen, be attentive to warning signs and work on establishing a strong relationship in order to understand the chart before you can successfully read it.
But building this successful relationship could be anything BUT easy. Think about it this way, every successful trade I make could come from the very same chart you're reading, yet we can be seeing very different things. Trust me, I know first hand how frustrating that can be when the results come in.
Instead of wondering what's going wrong, maybe it's time to renew your vows with the market. Nine times out of ten, it's a simple revelation that could send you head-over-heels in the Forex.
See what I mean during this extensive mini lesson >>
Before I let you go, I must tell you, I'm proud of each and every one of you. I've been reading your success stories on our Facebook, LinkedIn, Twitter and Google+ pages and your vigor and never-say-die attitude in this market is what makes all of the difference! (Even if you can't see it right this instant.) Your grit, or resilience in other words, is something that shouldn't be underestimated. I look forward to starting off my days with your positive affirmations, so please keep them coming by clicking on the buttons below and tell me how you first fell in love with the market!





I have to get going, but I hope to see you in the Blueprint for Predicting Market Direction Mini Lesson on February 25th.
I'll be in touch soon.
Regards,
Jared Martinez, FX Chief™