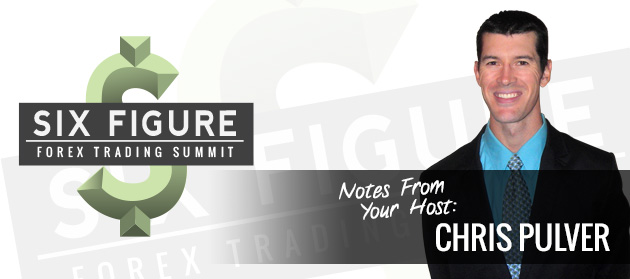 If there's one thing I learned during my Forex career, it's that you have to become a market predator. If you don't lean how to stalk the market and pounce when opportunity presents itself, you'll inevitably fall prey to the pips. A successful and consistent predator is strategic – only expending energy when necessary to take action with a high probability opportunity. If traders treat their capital like their energy, there will be less wasted effort and money. To help you become a market predator, I'm giving you the top three aspects I truly believe could separate you from the prey. By implementing these behaviors into your trading tactics, you could see increased levels of prosperity and productivity.
Adapt to the market
In nature, predators adapt to their environment and the same can be said for successful traders. In order to become a successful trader you must adapt to the market. Actively look for new trade opportunities and currency pairs, open your mind to exotic currency pairs and don't be afraid to exit one trade and enter another when things aren't going your way. Discover and perfect your trader profile (whether that be a short-term trader, intraday trader, position trader, etc.) and learn how to utilize your profile as you adapt to the market.
Focus on your goals
A lion doesn't take its eyes off it's prey for one second; it doesn't look at the ground or up into the clouds and the same should hold true for you. As a market predator you need to focus on your goals and establish why you got into a trade in the first place. Is it to take your family on that vacation you always dreamed of? Or maybe you deserve a new car? Whatever your goals are, never let them crumble under market pressures. If the chart isn't going your way, don't panic. Fix your gaze on your goal and analyze your charts free from frivolous distractions.
Practice Patience
As I've come to realize all too well, patience is pertinent in the Forex market. Sometimes it can take days, even months, for a trade to go your way. There are times to strike and times to sit back and relax – a market predator is keen on identifying the best opportunities to take action.
Does this scenario sound familiar: you've done your homework, identified your entry point and are now awaiting the price to reach your entry point. Suddenly the price propels upward instead of pulling back like you predicted. Panic sets in and you enter an order above your planned entry point, but by doing this you give up some of your potential profit and disregard your initial trading strategy. Don't let the stress send you into a frenzy. As FX Chief™ always says, "Success is not a fantasy, it's a formula!" I promise, if you stay patient and trust your formula success could be in your grasp. Traders have finite capital in an infinite world – preserve your capital much like a successful predator preserves its energy until it's time to act.
So now I ask you, are you ready to become a market predator? Then join myself, Joshua Martinez, and FX Chief™, Jared Martinez, during MTI's Six Figure Forex Trading Summit.
Register here: https://www.markettraders.com/six-figure-summit/.
In this extensive 5-day course we'll help you strategically plan your attack. Let us show you how we meticulously plan for the entire week and experience the psychology behind watching the market unfold based on sound technical patterns. Plus, we're revealing a 10,000 pip trading opportunity exclusive to trading summit attendees. Come join our pack of market predators October 20th-24th; you won't regret it.