We see them all the time. Inspirational images created to excite investors.
And they look a little something like this: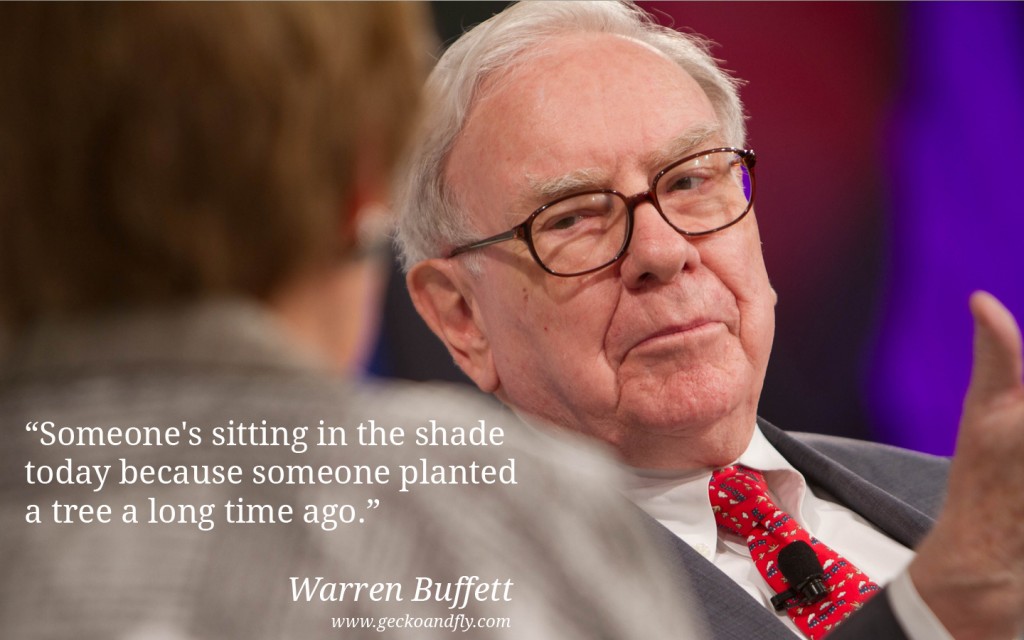 But forget about the words themselves and look at who they're coming from — the man, the myth, the investing legend himself: Warren Buffett.
Ask any trader who they admire.There's an 80% chance this guy will be on their list.
But why?
Maybe it's because in 2013, Buffett was rated No. 15 on Forbes magazine's "World's Most Powerful People". Or maybe it has something to do with the $4.9 billion in option premiums he's bagged so far. Whatever it may be, when traders get a taste of the Buffet lifestyle, they'll be coming back for the full entree soon enough.
So, how could you score a one-way-ticket on the trading account gain-train?
As Jose Tormos (FX MVP) always says:
"One of my keys to becoming a successful trader is to find a mentor! Learn from them, avoid their mistakes and mimic their success."
There's no doubt about it; Warren Buffett is a successful trader and could be an ideal mentor to learn from. So how can you mirror his success?
Well for one, you could consider adding Options to your trading portfolio, just like Warren Buffett did.
That's right, Warren Buffett is an Options trader and a darn good one at that!
Buffett pocketed a premium of $22 million for writing options contracts for Burlington Northern (an American multinational conglomerate holding company).
But let's face not everyone's capital is "Buffett Big." But just because you're lacking his equity size, doesn't mean you can't invest the same way he does.
You might not be able to buy a decade long Options put backed up by a giant security portfolio, but you can use the the S.A.M.E method, (click here for more info) that our expert traders use to make consistent wins with equity Options trades on giant companies like Google, Apple, and Facebook.
We're diving deep into the S.A.M.E method and additional Options trading strategies that could turn you from trading burn-out to money-making powerhouse in our weekly Options workshops.
OR
Sign up for some good 'ol fashioned investing education by using the form below.
Got a couple questions before attending? No problem. Reach out to us on social media by clicking on the buttons below to chat with fellow members of our education team!
Well, we're off to check the charts!
We'll continue this conversation online.
Your MTI Education Team