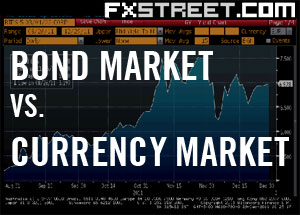 The relationship between the bond market and the currency market is an interesting one. Many currency traders struggle to understand it. Many possess a basic concept of it. And still, many don't give it the attention it deserves.
This is an important topic, however, and should become even more important over the next few months as Europe attempts to raise approximately 1.8 Trillion USD—mostly through bond sales.
There are a couple numbers that will be a major determining factor for the Euro when looking at their bond market. But before I get ahead of myself, let me make sure you understand the way the bond market works.
To read the rest of this article, head over to FX Street by clicking HERE