LAKE MARY, Fla. (Nov. 4, 2013) – Florida Hospital's Breast Cancer Foundation is receiving a check for $18,300.52 from local Forex education provider Market Traders Institute, Inc. During the entire month of October, Forex trader and MTI Head Market Analyst, Joshua Martinez, put $10,000 (provided by MTI) at risk in a live currency trading account with his eye set on raising thousands of dollars for Florida Hospital's Pink Army October campaign. Florida Hospital's Pink Army aids men and women in our local community who have been or will be affected by breast cancer during their lifetime.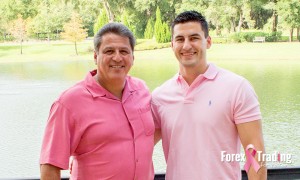 "We constantly say that Forex trading changes people's lives. This Breast Cancer Awareness Month, we wanted to see if we could save lives through trading," said Joshua Martinez. "After pulling the efforts of both MTI and Next Step Financial Holdings' staff, we were able to make that happen. It was hard work and a little stressful knowing that we set a big $15,000 goal in the Forex Trading for Ta-Ta's campaign especially since it was the first time we've ever done anything like it. Now that it's over, we're all anxious to do more to help Central Floridians."

The $15,000 donation goal went by quickly after only two and a half weeks into the campaign where not only did Martinez trade for the fundraiser using the same trading tools used by MTI students, but also MTI and NSFH employees pitched in by raising thousands in a Casual For a Cure campaign where they donated one dollar per day to dress casual during breast cancer awareness month. On October 31, the final donation total equaled $18,300.52. The final amount exceeded the goal by more than 22 percent. Being the first campaign of its nature for these organizations, moods and hopes are now high for another community effort of this kind.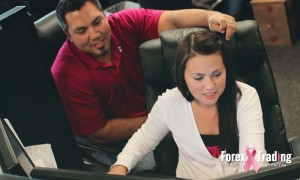 "MTI has been in Central Florida for more than 19 years now and we are very proud to call this place our home with the wonderful people that we get to meet day in and day out," said Jared Martinez, CEO and Founder of Market Traders Institute, Inc. "From my family, I know three women who have struggled with the painstaking and life changing effects of breast cancer. Only two are now survivors. When it comes to being able to use the skills that we are most passionate about to help the people in our community who mean so much to us, this was a big task, yet it was a complete no-brainer for us. Even if we could help just one woman like my sister or my aunt, it would all be worth it."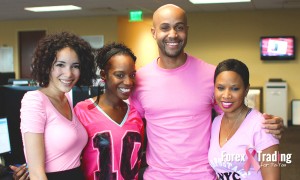 "Interestingly enough, I traded using just one strategy alone for the entire month," said Joshua Martinez. "Simplicity always wins in my book. Plus, more than a 100 percent return on the investment always puts a smile on any trader."

Joshua Martinez is making this trading strategy public as well to finish off this campaign. The strategy can be seen during a live presentation. For dates and times, fill out the form below.

Market Traders Institute, Inc. has been assisting traders from around the world in improving their Forex trading abilities for more than 19 years. Through streamlined methods of teaching traders from all walks of life to strategize and trade currencies effectively, it prides itself in helping traders become independent and confident in making effective trading decisions.