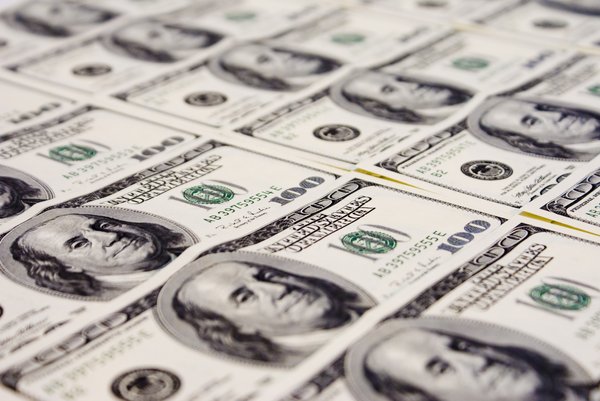 The USD continues to rise when compared to 10 other currencies around the world, and after raising another .1 percent it now stands at its highest value since early June.
The raising economy now signals the increased likelihood of an interest rate hike by the end of the year.
"The market will recalibrate on Fed rate-hike expectations to price in at least one this year", said Charlie Lay, a foreign-exchange strategist in Singapore at Commerzbank AG. "That should support the dollar."
The dollar's rise is due to a number of factors, both foreign and domestic, all working together to make a stronger US economy.
One of the main reasons for a positive economic outlook is the June nonfarm payroll report.  The report came in above expectations on both hiring and payroll numbers. It also showed lower unemployment numbers than in recent months.
It's no surprise that an economy that is hiring more, paying more, and laying off less is a strong one.
A secondary reason is a surprisingly strong showing for the US's retail industry. It's no secret that the retail industry has been suffering for the better part of a year.  However, in the last three months, retail numbers have bounced back.
When people are spending money in retail, it means they have money to spend, which is a sign of a strong economy.
The question is now, will a stronger US dollar have an effect on upcoming interest rate decisions?
"There's certainly a growing crowd of investors that are warming up to the notion that the abundance of strong U.S. economic data may light a fire under the Fed and lead to a surprise rate hike by year-end," says Stephen Innes, a senior trader at Oanda Corp. in Singapore.
A strong US dollar means a lot of volatility on the Forex markets, and volatility means profit!  Tune into a FREE webinar to learn how you can take advantage of this volatility.  Learn insider tips and tricks from Forex experts as they lead you down the path to Forex success.
Don't wait! This volatile environment won't last forever, so get in now before the volatility runs out.