FX Spartan, AOD Analyst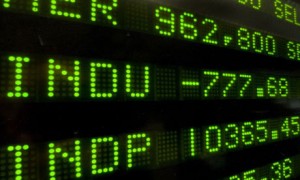 It was an exciting week for the greenback for traders who were prepared. On Wednesday, June 19th, the Federal Open Market Committee (FOMC) released the interest rate decision followed by Bernake's Press Conference. As expected, this created market movement as investor confidence was briefly restored. To keep it interesting, the Dow had its worst day of 2013 on Thursday. The Dow dropped 353.87 points (more than 2 percent) to 14,758.32, the worst single-day sell off since November 2011. Despite the negative news coming from Wall Street, students tuning in to the Analyst on Demand room were able to straddle the fundamental announcement to set themselves up for a great trading day. According to one student in the room, she captured 175 pips during the announcements (the equivalent of $1,750 if trading standard lots).

The moral of the story is that fundamental announcements matter and even bad news for the stock market (something we are getting a lot of lately) doesn't mean that investors have to lose money. Forex trading could be your investment answer to making money during tough economic times and poor forecasts. It's time that you learned how.

Attend an upcoming webinar to learn how you could earn money if while stock investors lose money. Complete the form below to register now.