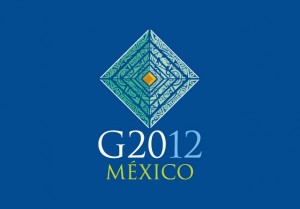 Economic leaders from around the globe are tackling world-wide economic troubles again today at this year's G-20 Summit. Yesterday's agenda covered the lingering European financial crisis and staggering unemployment rates.
The conversation is shining light on new solutions as many countries increased monetary pledges to the International Monetary Fund which assists countries with financial hardships. Focus progressed to Spain's worrisome state and creating financial unity in Europe. Pressure on the United States persists as European leaders urge for more aid.
White House Representatives said President Obama finds the proposed solutions encouraging. Forex traders are keeping a close eye on the summit. Proposed solutions could cause market volatility in the currency market. Prepared traders have trading plans ready for the different moves the market may make. Do you?
Forex education can show you how to make trading plans and to interpret news announcements like this one. Learn how news events could affect your trades by attending an upcoming webinar. Reserve your spot today by completing the form below.