MTI students had a first-hand look at how integral a good trading plan, and the ability to stick to it, can be in keeping your trading portfolio intact and earning in the end:
Within the 30 minutes after June's Non-Farm Payroll report was released, the markets started moving and quickly went into a whiplash-type movement. This movement, which required serious attention to emotional control, really opened the eyes of some traders in MTI's Fundamental Announcements Trading Course.
In the few minutes after the report released, students watched as the market moved in the opposite direction, moving more than 100 pips at one point. At that time, some traders had to walk away. They were in the negative, frustrated and panicked. Shortly thereafter, the market flipped, moving more pips than was initially lost, putting the traders who stuck to the game plan in the green again.
See the snapshot below to see what our traders had to say (click the image to enlarge):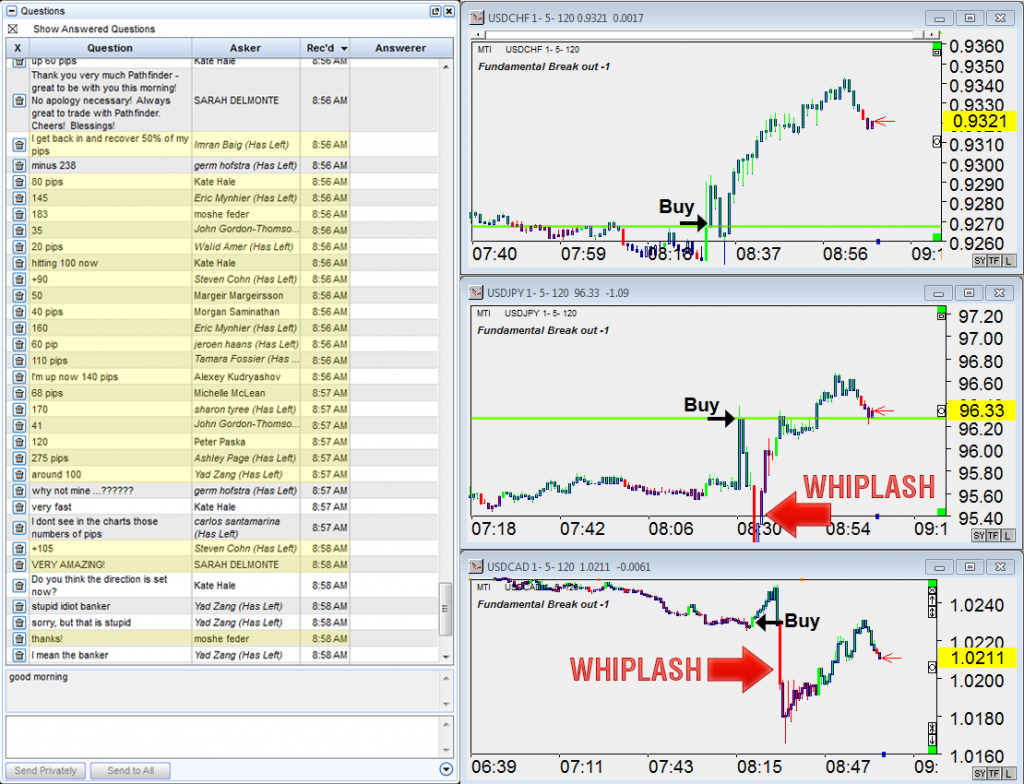 This is the value of a good strategy and a trader's mindset that is dominated by market research and not emotions. This is the value of what is taught by Market Traders Institute, with its focus on BOTH trading strategies and emotional intelligence.
Being in emotional control during a trade like this can be difficult, but traders can learn tools to stay in control. We can show you how. Attend an upcoming webinar using the form below to register to learn more.