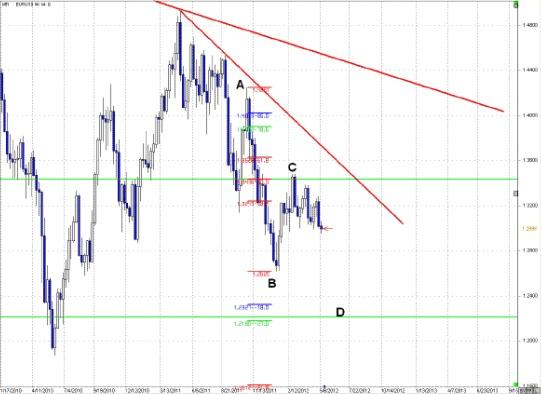 With the news about the European unemployment hitting 10.9% (a 15 year high) and the slowdown in the global economy, the Euro is showing quite a bit of weakness. I like this currency short against the JPY as the bad news globally has created a climate where the JPY has become a "safe haven" currency.
When you pit a weak currency like the Euro vs. the intrinsic strength of the JPY (on the back of global bad news) it becomes a clear short. I am seeing a good opportunity in the next couple days.
Technically the EUR/JPY pair is about to hit the…
Read the rest of Shawn's article on FX Street by clicking here.