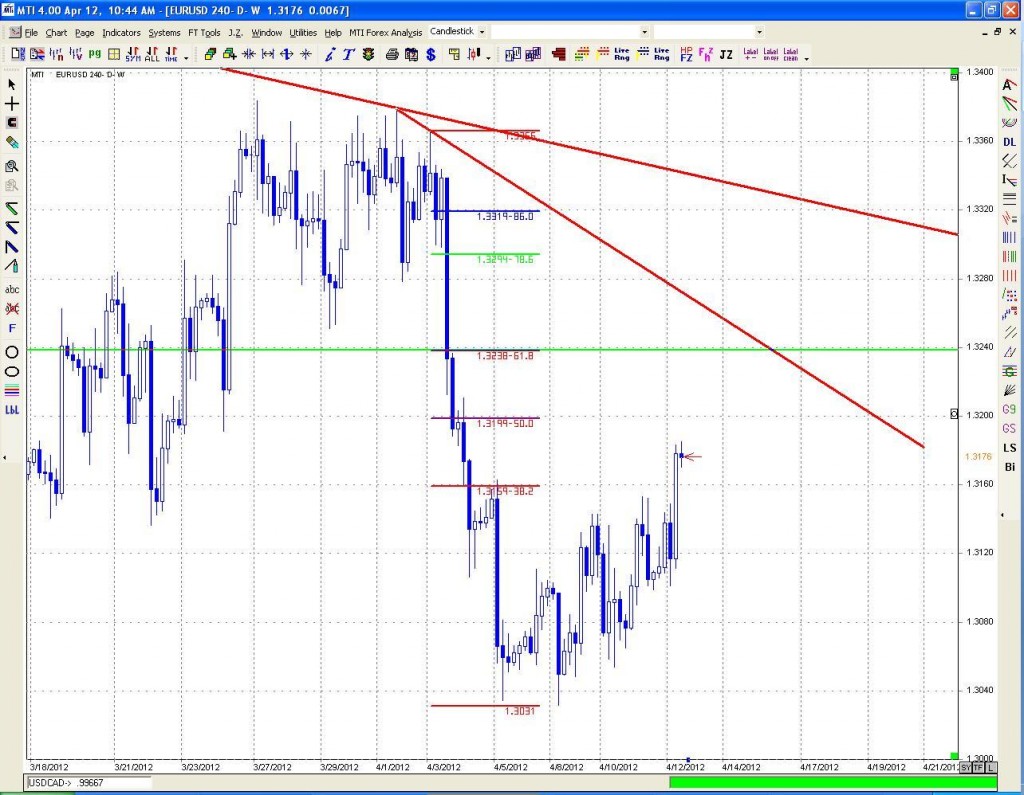 As I review this chart, there are a number of things going through my mind.
One, over the last three weeks the Euro Zone has had its share of bad times.
Two, the scheduled bond sales for both Spain and Italy have been poor, and the European unemployment rate just recently hit 10.4% (the highest in 14 years).
And three, as contagion spreads and concern continues to rise about European stability, I will be looking for my opportunities to stay in front of the market.
On days like today where we get relevant rallies, I will be looking at selling the market. I want to be short at 1.3230 with a stop at 1.3320 and a limit at 1.2840.
Come the following week…
Read the rest of Shawn's article on FX Street by clicking here.