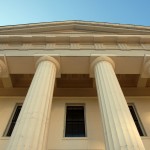 The annual U.S. Federal Reserve symposium takes place in Jackson Hole this week and traders are anxious to hear what newly appointed Chair Woman, Janet Yellen, has to say about normalizing interest rates this Friday, August 22nd. The symposium entitled, "Reevaluating Labor Markets Dynamics," marks the first time Yellen will speak about U.S. interest rates and unemployment, topics that resonate with both traders and investors alike.
In the past, Yellen has stated that the labor market is "too weak," which is why many anticipate her to focus on the labor market dashboard rather than the U.S. unemployment rate. This provides attendees with an interesting opposition, since other Fed officials believe that the labor market is healing, as suggested by a 200,000+ job increase within the past 6 months. This job increase is why some market experts suggest the Fed should move quickly to hike up interest rates.
By now you're probably wondering how the symposium's outcome could affect your trading strategy. Any rate changes have the power to move the market immediately; so understanding how to predict and respond to rate changes could be vital to you as a trader. Essentially, the U.S. interest rates could be used to speculate the overall strength of the USD. If rates are increased then traders could see an increase in USD strength across the board.
For example, when looking at a currency pair where the USD is the base, traders could expect a bullish movement; whereas if traders are looking at a currency pair where the USD is the quote currency, traders could expect bearish movement.
To learn more about analyzing market movements and how to trade news announcements join us for one of our webinars! RSVP in the form below.