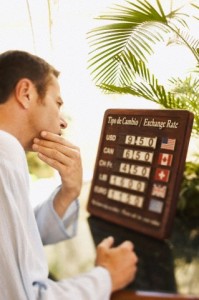 A purported new buzz word, Forex, stands for the Foreign Exchange. However, Forex is not a new word in the financial markets world. Trading Forex for many private investors and major world corporations has become a financial life preserver, keeping many institutions or corporations from incurring major losses.
Trading on the Forex is not mystical or magical; It's the simple act of taking a lump sum of one currency and virtually buying or sell it for another currency. Educated Forex traders then profit from the daily fluctuations that incur in currency prices.
All it takes is a penny move on a currency in the right direction, which can happen daily, to generate returns between 1 and 100 percent depending on leverage levels. If you are thinking of trading Forex, you owe it to yourself to investigate how currency trading works. Market Traders Institute provides a free online information session to help educate potential Forex traders.
If you are currently investing in Forex, you are in good company with the new league of investors worldwide. Managing risk and acting outside the box can be rewarding. Breaking away from traditional returns allows aggressive entrepreneurs to make money on the Forex which is always a good thing. What many see as a new age trend for companies of any size is actually not new at all.
In 1986, Caterpillar established a special currency management group to invest on the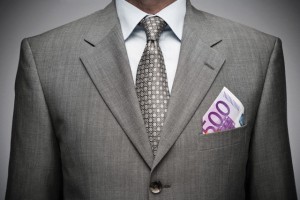 Forex and proudly reported a $100 million profit from trading. This turned their $24 million operating loss into a $76 million profit that year. As word spread about the profits being generated from trading currencies, major importers and exporters started aggressively using the Forex market to make a profit for their respective companies. They were offsetting potential losses from economic downturns and some were even profiting in terrible economic times.
Daimler Chrysler threw itself into the major investment headlines in late 2003 when it acknowledged that more than half of its second quarter operating profits were generated by trading currencies– making more money on Foreign Exchange than they had on car sales. It reported quarterly operating profits of €641 million (equivalent  to $737 million) surprising analysts. And, approximately €350 million (equivalent to $402 million) of this profit was generated from currency trades.
Bank of America proudly reported in its 2002 annual report, a $530 million profit from foreign exchange trading revenue under "Global Investment Income." During the same period,  they also reported an $86 million profit from commodities trading. The Forex was a trading jewel for the bank.
Because world economies are interconnected and currency markets are far more liquid and active than any other, opportunities are opening to eager traders. The estimated $4 trillion traded daily provides unlimited liquidity for investors which dwarfs the approximate daily $300 billion of the U.S. bond market. Also, currencies do not top out or bottom out. They continually fluctuate, providing traders with unlimited trading potential 24 hours a day, 5 1/2 days a week.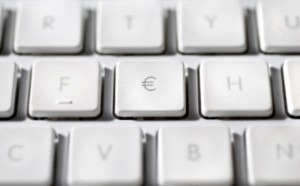 Computers have not only changed our personal worlds, they have completely changed the way we trade. Educational companies like Market Traders Institute, Inc. have reduced investor vulnerability and empowered them to seek greater personal returns than traditional financial instruments can provide.
Although no one can guarantee success by educating themselves, I can pretty much guarantee you'll find financial failure if you trade Forex without educating yourself.
Traders who take the time time to educate themselves about the ways of the Forex can gain above-average returns. With this new-found information and technology, the cream will always rise to the top. Perhaps after you try trading Forex, your account will be the one to surface to the top.