We are now providing daily Forex technical analysis and videos and articles on FOREXKnowledge.com. FX Pathfinder, Joshua Martinez, will guide readers through his analysis, giving them insight into interpreting the current market.
"Learning the Forex market is almost impossible to do on your own," said FX Pathfinder, Joshua Martinez. "Traders of all skill levels benefit from watching another trader work on live market trades and not only do they get this from the partnership, but they'll also hear me explain why I'm making these moves as I make them. This allows them to develop a wise trader's viewpoint on the market which they can use in their own trades."
Posts will walk readers through the thought-process of choosing possible trades,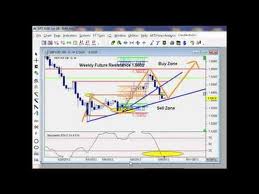 discerning positive opportunities from less opportunistic ones and how the live market is affected by fundamental announcements. His insights focus on the currency pairs he chooses to trade with his live trading account and those which he chooses to not trade on and why.
Joshua Martinez is three-year veteran of the Forex market and head of Analyst on Demand, a live chat room discussing analysis methodology. His years of successful Forex trading experience provides readers with the insight of a current market trader as well as the educator's viewpoint he has developed as an analyst trainer and author of Forex training courses.
Market Traders Institute is a Forex education and training company which has been assisting students enter the currency trading world for more than 18 years. Its system provides a phased approach to learning the currency market which assists traders of all skill levels to learn at their own pace, in a virtual environment. Its innovative products and customer support are one of many services it offers in its commitment to performance oriented results.
To view FX Pathfinder's daily technical analysis on FOREXKnowledge.com, click here.
To learn more about the Ultimate Traders Package and to attend a full-length webinar for free, register by completing the form below.