Even without definitive answers to both the euro and U.S. dollar's stimulus questions, this week's events have currency traders talking about the possibilities at hand.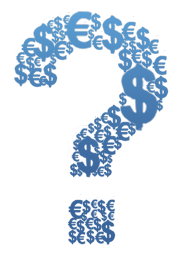 Euro
Thursday's Italian bond-buying auction was a success. This news gave speculators confidence in both the European Central Bank's stimulus plan and its likeness to occur.  The ECB hopes that the stimulus would lower Spain and Italy's borrowing costs and start easing the euro crisis.
U.S. Dollar
U.S. Federal Reserve Chairman Ben Bernanke has one mean poker face. He has done little to hint toward whether or not the Federal Reserve will act on their stimulus plans. Next week's meeting where stimulus decisions will be made is expected to be a "close call" according to Dennis Lockhart, head of the Federal Reserve Bank of Atlanta.

Are you ready?
With stimulus plans on and off the table at a moment's notice, currency traders need to be prepared to act quickly on the trading opportunities that are bound to arise. Luckily,  Forex education could show you how to get prepared now so you might act more quickly and strategically later. To learn more, attend a complimentary webinar by completing the form below.