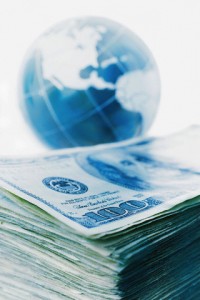 Currency traders and Americans alike have been discussing 2013's fiscal cliff which is expected to be a time plagued with heavy taxation and $600 billion of budget cuts. Now, this cliff is also being seen as a possible threat to the global economy's health.

In a Reuters article published today, Fitch Ratings stated that "The U.S. fiscal cliff represents the single biggest near-term threat to a global economic recovery." With this said, expectations from the U.S. Congressional Budget Office predict that 2013 could mark a reduction of "U.S. growth by $800 billion or 5%" per year.

Let's talk trading.
This information could give clues to Forex traders looking to prepare themselves for the possible trading opportunities that could result. Many of these traders prepare alone, but you don't have to. Attend a complimentary webinar where you'll review Live market conditions with a professional analyst and get the information we think you need to prepare for the market moves to come. To reserve your virtual seat now, complete the form below.