Dear Friends,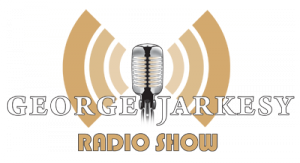 I thought you might be interested in the interview I recently did on The George Jarkesy Show. Listen in by clicking the link in the announcement below.
Happy Trading,
Jared Martinez, FX Chief™
JARED MARTINEZ COMES OUT STRONG ON THE GEORGE JARKESY SHOW
HOUSTON, TX, June 15, 2012 – The George Jarkesy Show welcomes special guest Jared Martinez, the Founder of Market Traders Institute to talk about the movement toward trading Forex.
The interview is available at http://www.georgejarkesy.com/2012/06/15/sheila-gilbert-president-national-council-of-the-united-states-society-of-st-vincent-de-paul-joins-the-show/
For questions on this release, or on The George Jarkesy Show, please contact,
Jessica Elkin
The George Jarkesy Radio Show
(855) 9-George