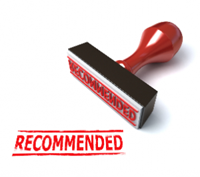 Did you know that Shawn Beecher is a regular on the "Currency Matters" segment of the George Jarkesy Radio Show? In this segment, our senior market analyst discusses current economic situations around the globe as well as tips and resources for Foreign Exchange traders.
The nationally syndicated radio show hosted by George Jarkesy, a self-made money manager and professional investor, covers important trading topics and relies on Market Traders Institute for the latest in currency matters. This respected financial commentator for shows such as FOX Business News and CNBC recently recommended MTI's Forex Education to listeners in an article published by the Houston Chronicle.
The article quotes Jarkesy as stating, "Market Traders Institute 'is dependable for accurate training' because the company has been 'producing successful investors' since 1994." And he states that the "phased approach" to learning the Forex provided by Market Traders Institute "offers a thorough education that 'anyone could learn to master.'"
To read the full article about why George Jarkesy recommends MTI, click here.
To experience the reasons why George Jarkesy recommends MTI first-hand, attend a complimentary webinar by completing the form below.