The election is over. The euro stays.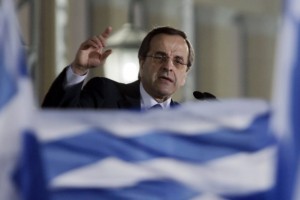 With Samara's victory announcement, the Eurozone took a sigh of relief with Samara's victory. The new democracy's conservative leader supports the bailout previously offered to the country, but the good news may stop there.
Today's rally took an unexpected turn as the new leader and his people revealed that they still seek a softened bailout deal from Europe. They agreed to the deal's commitments but asked for amendments to help unemployment rates and other hardships. The Eurozone currently looks unwilling to budge on the agreement as tensions once again rise.
These changes are being labeled as a postponement rather than an aversion of the crisis. Many Forex traders prepared for this situation and took advantage of the opportunities that took place. Luckily for you, other trading opportunities still exist. Forex education could show you how to take advantage of current market opportunities and how to prepare for other market movements so opportunities won't pass you by.
To learn more about Forex education and the effects it can have on your trades, attend an upcoming, Live webinar with a Forex professional. To get started, complete the form below.