If you look outside your window right now, it is probably warm where you live. Many throughout the world have experienced an early spring and some have literally skipped winter.
NOAA (U.S. National Oceanic and Atmospheric Association) recently reported that last month was one of the warmest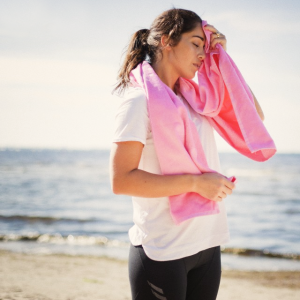 on record.
So, what does this have to do with the economy, you ask?
Weather doesn't just affect crops. Weather affects entire economies.
If you've been following the recent financial news then you may already be aware that some of the latest headlines are suggesting that the warm weather is indeed having an effect on the economy.
In February, the financial markets were up, jobs numbers were up, retail sales were up, auto sales were up, and natural gas prices were down. For instance, what is usually an awful month for rentals, February real estate brokers reported an early spring activity bump.
And now, March is also re-writing the weather record books.
But what's the forecast for the rest of spring? How long will this blackberry winter be around, and will the economy blossom or fade through the rest of the season?
Stay ahead of the economic conditions with Market Traders Institute's Forex education—the Ultimate Traders Package on Demand helps prepare its students for such market volatility by using a variety of Forex tools and resources. Their five-phased, lifetime education includes 16 interactive online lessons, Forex trading systems, weekly mentorships with the FX Chief™ and more.
To learn more about the Ultimate Traders Package on Demand, register to attend a complimentary webinar by completing the form below.
Read more about the effect the weather is having on economies here.
Business Insider – March 20, 2012
How The Warm Weather Has Been Damaging The Economy
http://www.businessinsider.com/how-warm-weather-is-damaging-the-economy-2012-3
Reuters – March 20, 2012
Europe Power-Warm weather pushes prices lower
http://www.reuters.com/article/2012/03/20/markets-europe-electricity-idUSL6E8EK9NY20120320
Bloomberg Businessweek Global Economics – March 14, 2012
Is Warm Weather Putting a False Shine on the Economy?
http://www.businessweek.com/articles/2012-03-14/is-warm-weather-putting-a-false-shine-on-the-economy
The Wall Street Examiner – March 13, 2012
Strongest Retail Sales of the Century, But Pundits Fail to Blame Weather
http://wallstreetexaminer.com/2012/03/13/strongest-retail-sales-of-the-century-but-pundits-fail-to-blame-weather/
CNBC – March 8, 2012
Jobs Report: Warm Winter May Boost February Number
http://www.cnbc.com/id/46668871/Jobs_Report_Warm_Winter_May_Boost_February_Number
Business Insider – March 1, 2012
Goldman Sachs On The Economic Impact Of The Freakishly Tropical Winter In America
http://www.businessinsider.com/goldman-sachs-on-the-economic-impact-of-the-freakishly-tropical-winter-in-america-2012-3