– Guest Post by James Bishop –
It's a beautiful time to be trading Options. Q3 volatility is kicking off and my colleagues and I are seeing major market movers rise from the murky depths of the stock market.
Now, I think it'd be rude to just ramble on about the Optionable stocks on my radar, without a proper introduction. So, for those of you who haven't attend my workshops, I'd like to introduce myself.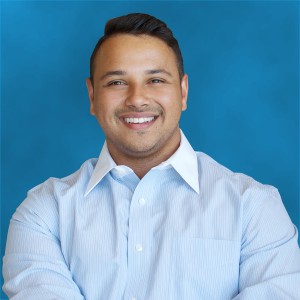 My name is James Bishop and I've been a personal mentor to a number of MTI students and I've been trading the Forex and stock market for nearly three years. As a kid, my family was constantly moving from city-to-city. (That's what happens when you're a military brat.)
Instead of complaining about constantly uprooting my life, I used my spare time to learn how to trade.
This interest turned into a deep focus to utilize my powerful investment skills to help support myself and my family. Thanks to the superb mentoring by Chris Irvin, Jared and Joshua Martinez, I've developed a passion for helping others find the tools they need to personally tackle this market to meet their individual trading goals.
So, now that you know a little bit about me and my investing experience, here are the stocks I'm looking at.
FYI: In my list, I included the date of each stock's earnings annoncement and my personal thoughts as to why they have the potential to move.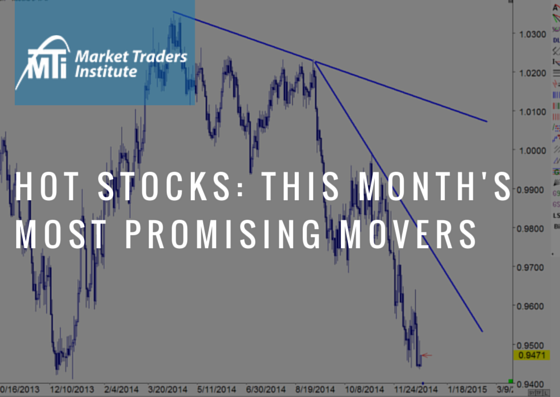 AAPL – Apple
Earnings: July 21st.
Potential: Four months of consolidation expecting to hear a number of subscribers to music service, providing Apple with yet another new stream of income.
AMZN – Amazon
Earnings: July 22nd
Potential: Expecting great earnings with Server Sales being around for a full quarter.
CMG – Chipotle Mexican Grill
Earnings: July 21st
Potential: To be frank, this stock is always a mover.
NFLX – Netflix
Earnings: July 15th
Potential: 7-way Stock Split the day before potential mover.
TSLA – Tesla
Earnings: July 29th
Potential: News Reactionary
NKE – Nike
Earnings: September 23rd
Potential: Retailers like Champs and Foot Action are all citing high sale numbers with Nike, not to mention the Nike NBA deal.
UA – Under Armor
Earnings: July 23rd
Potential: UA is coming in with higher than expected sales numbers. America's obsession to get fit is paying off… literally.
SBUX – Starbucks
Earnings: July 23rd
Potential: Second earnings since stock split.
GE – General Electric Company
Earnings: July 17th
Potential: First earnings since the dump of GE capital should make for a nice balance sheet.
LOCO – El Pollo Loco
Earnings: September 2nd
Potential: This is a consistent mover and we always miss it, not this time!
I hope this quick rundown was helpful. As always, I'll be analyzing the live market and explaining my strategies in depth during one of our upcoming Options workshops. If you'd like to attend, just fill out the form below and get your questions ready for me, because I'll be ready to answer them.
See you then!
JB