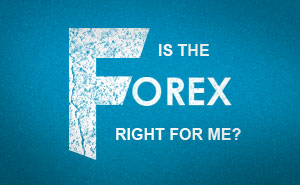 Learning currency trading is a big step for both your education and your career. And, knowing whether that step is right for you can be a big decision and shouldn't be entered into lightly.
If you are still contemplating foreign currency trading, the best way to know for sure is to find out more about what's involved.
Good ol' fashioned know-how
Education that is.
In the forex market, education is fundamental.
Of course, training is important in any career or industry. But let's face it. The world today is more complex and competitive than ever. Schooling is what advances you and sets you apart from the rest.
Talk to any foreign currency trader and here's what they'll tell you: If you move forward in the forex without the proper education, be prepared to lose your money.
Get educated.
Levels of skill
Beginner. Competent. Proficient. Expert. Mentor.
If you feel frustrated in the beginning, just remind yourself that everyone starts out as a newbie.
Here's some free advice for the greenhorns. Whilst learning, beginner traders should stay focused on only trading what they understand. Give yourself time to grow in knowledge and advance in skill.
Also, remember that grasping a new skill isn't just about gaining more and more knowledge. Experts don't just know. They were once novices themselves. Their intuition took time and experience.
And please, the goal of becoming a forex expert shouldn't be to come off as a know-it-all. It should be to become successful in a rewarding profession and ultimately mentor others.
Stage of life
Should age be a factor when considering currency trading?
No.
Whether you are a young novice or a retirement-age rookie, the emphasis on education makes no difference. No matter what your age, if you are new to currency trading you need training.
Again, get educated.
Nix the negatives (and the naysayers)
Many fear failure and what they don't understand. Ignorance may be bliss, but knowledge is power.
Many lack confidence in their abilities. They often forget that confidence is something that comes along with experience.
Many receive discouragement from others. But consider, some of the most successful people were criticized and even laughed at. They did what others told them would never work. Bill Gates. Steve Jobs. Walt Disney.

Down with all the Debbie Downers!
Patience n' practice
Patience is a virtue when learning to trade foreign currencies. Any meaningful education times time. And, patience is even more of a virtue when actually trading, because patience can make or break your chances for success.
Practice makes perfect—especially when trading the currency market. And, practice is how a trader gains experience. Now, this isn't to say that all forex traders are 100% successful. Even expert traders have bad days. Yet they continue to trade. They learn from their mistakes and they move on.
Internet overload
The phrase "information overload" is used plenty these days, but believe it or not that phrase came before the Internet boom (c. 1970). Some refer to this time in the Internet age as the greatest period in human history while others refer to it as an increasing problem. Go figure.
Either way, the point here is that too much exposure to so much information can make decision making nearly impossible. It's called "analysis paralysis". It's real. Look it up.
Bottom line: Successful people know when to end the information gathering and take action.
How to get started
Attend a free webinar by completing the form below.
Begin your formal forex training >