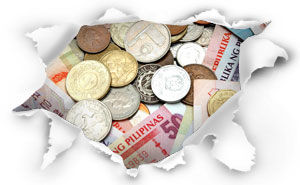 Trading currencies in the foreign exchange (forex) market is one of investing's best kept secrets. The forex market is considered to be the largest and most lucrative financial market in the world.
Although the forex market has been around for many years, the forex market we know today was not available to individual traders or investors until the mid-1990's. Although it is composed of thousands of international world banks and retail brokers, there is no physical location for the forex market. All transactions are placed electronically via the Internet or telephone.
Today the foreign currency market dwarfs any other stock or bond market. Over 40 times larger than the U.S. stock market, the forex sees a daily volume of nearly $4 trillion per day.
So, how could such a huge market be a secret, you ask? Well, knowledge is power. Just knowing about it is the first hurdle.
Here's how to get started trading foreign currencies.
? Understand the basics
Anyone interested in trading foreign currencies should learn the basics before investing. Taking the time to familiarize yourself with the foreign exchange market before going any further can be the difference between defeat and victory. Remember, walk before you run.
? Determine your personality
Identifying your trading style is crucial to trading success. Beginner traders often struggle by floundering and failing using a style unsuitable to their personality. Recognizing your personality type will help determine your personal trading style.
? Take a class
Education is an important step in becoming a successful forex trader. Find an education provider who offers instruction on a variety of foreign exchange skills at all levels, as well as access to additional expert and professional resources.
? Get a mentor
No matter what level of trader you are, mentors play a significant role in the success of your trading. Mentors have wisdom and experience. Receiving guidance and helpful advice from them strengthens your trading abilities and increases your trading confidence.
? Continue your education
Learning is a lifelong process. The most successful traders are those who are constantly learning by updating their skills and learning new ones. Traders who are always learning are always advancing and expanding their horizons. They become masters and mentors.
Learn how and where to get started in the forex with a free forex web presentation. Get a preview or sign up to attend the full free webinar by completing the form below.