The words 'government shutdown' are echoing throughout political channels.
The idea that an entire government could just stop working is pretty significant.
But let's ask the question that is on all of our minds: How will a government shutdown – if it does occur – affect your trades?
What Happened Last Time?
The last time the government completely shut down was October 1st through the 16th of 2013.
When this happened, there were huge volatility spikes in the Forex market. We saw some pretty wild whips and sideways movement throughout October of that year.
We even saw a long bear push that was closely followed by a bullish push once the government re-opened.
See all of the movement for yourself in the chart below: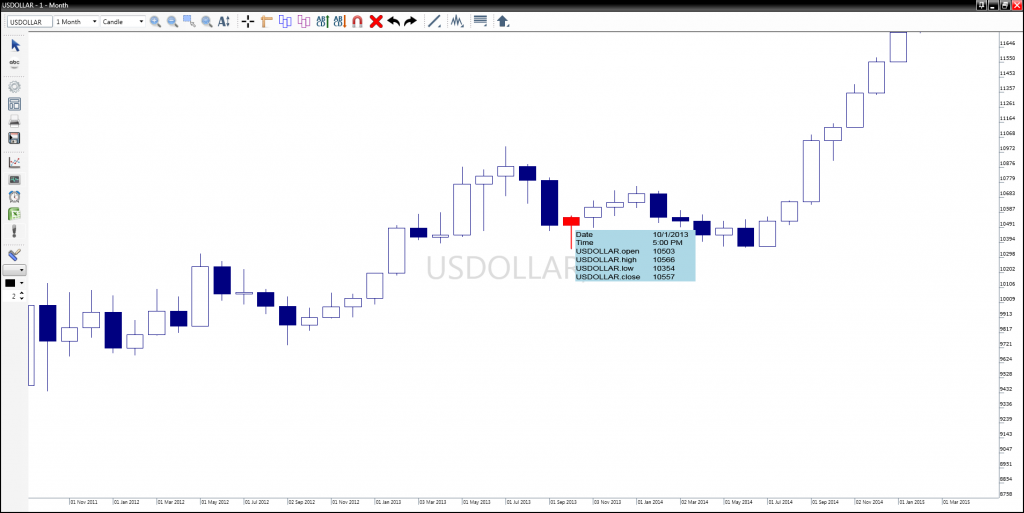 Ways to Prepare For a Potential Shutdown
If this were to take place again, it would probably happen around October 1st.
According to Joshua Martinez, Senior Market Analyst and Product Expert at MTI, the best course of action would be "to tighten your scalping game and be in and out of the market fast."
He understands how intimidating this may be, which is why he encourages this kind of trading to remain in the hands of those who know what they're doing – get a scalping strategy in place, and find out exactly what you're doing by registering for a webinar using the form below.
Getting caught up in the whiplash of the market isn't going to help you with your return on investment, and it will make you even more wary the next time.
This is why Josh encourages you to tighten your scalping game – since this is the best way to trade in high volatility markets.
Josh also believes that position trading would not be a wise approach for trading with this potential event, especially based on what took place last time.
Of course, we always remind you to trade the technicals and not solely on the fundamentals – which is the key to avoiding the traders who react rashly around these kinds of movements.
What Next?
Are you interested in learning the strategies top experts use in their daily trades in preparation of the possible government shutdown?
Fill out the form below to reserve your seat in a FX Fast Track series webinar — we'll discuss proven methods to reaching your profit potential.