FX Insight, AOD Analyst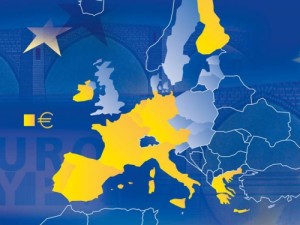 Does the rising PMI give credence to the idea that the Eurozone could be experiencing its first promising movement in the right direction?

Many analysts have looked at the recent PMI numbers coming from the eurozone (reported by Markit Economics) and have postulated that we may very well be seeing a change for the better in the long-term eurozone equation.


And who could blame them? Its risen to 50.4, both signalling a turning around of the mindset of the major purchasing managers within the eurozone, as well as hitting a high that hasn't been seen since January 2012. This is all great news and I assume that we can agree on this fact.


However, we must not overlook a larger indicator of growth and of rising quality of life within that location. Unemployment figures reported by Eurostat still remain stagnant and unrelenting at 12.1%, which is just 0.1% lower than its highest on record (recorded in May 2013 at 12.2%).

All in all, the crisis is far from over and with the way investors are paying specific attention to the situation, Forex traders can expect to capitalize numerous times from economic announcements coming out of the eurozone in the next couple of months.

Get prepared now or miss out later. Learn more in an upcoming webinar. Complete the form below to reserve your seat now.