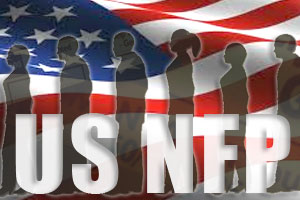 Today the U.S. Bureau of Labor Statistics reported that October saw an increase of 271,000 nonfarm payrolls, which beat expectations for 181,000.
Along with this news, it was reported that the unemployment rate dipped slightly to 5%, improving a bit from September's 5.1% level.  This represents a 7 ½ year low for unemployment figures.
In general, the U.S. economy is considered healthy when it is creating at least 200,000 jobs per month, but this report is worrying to some investors.
More jobs, higher rates
After the indications from the recent FOMC meeting that interest rates might be raised before the end of 2015, this employment information adds to investors' fears that the days of "cheap money" could be nearing an end.
Other indications that a stronger economy could lead to a December hike:  average hourly earnings increased 9 cents last month, and automobile sales in October were more robust as well.  Also, the payrolls data for both August and September were revised to show 12,000 more jobs created in those months than previously reported.
What does this mean?
Earlier today, U.S. stock futures dipped ahead of the bell, and yields on U.S. government bonds started jumping.
As investors, we need to prepare for the higher possibility of an interest rate hike in the next month or so, and perhaps take advantage of current rates while they last.  Our experts are already speaking about today's nonfarm payrolls report in today's scheduled webinars, and you are invited to join us for our advice on the best strategies both now and for the future.
Whether we're seeing the waning days of "cheap money" or not, you should take advantage of our free webinars to learn what you could do. Just sign up for a Forex webinar using the form below, or visit us at https://www.markettraders.com/stock-package/ to join us for one of our stock and options events.