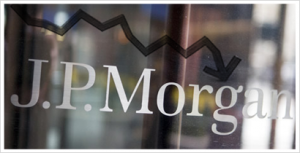 JPMorgan Chase, the largest bank in the United States, announced on May 10th that in the past six weeks, they had suffered a $2 billion trading loss on a complex derivatives portfolio that was initially designed to reduce risk. Typically known for a conservative approach to investing, this mistake has cost the bank nearly 10% of its stock price.
Shareholders are now suing the bank and its management for excessive risks that led to their large trading losses. The bank's individual trades were not being monitored by the Office of the Comptroller of the Currency, which has over 70 people devoted to monitoring just JPMorgan's banking activities.
A major downfall of the stock market is the limited amount of control traders are able to have. Chase investors had no control in this extreme loss. In the Forex market, traders can take control of their trades without using a middleman. Forex traders can also determine their own risks and gain their own rewards.
Attend a complimentary webinar to learn more about the benefits of a Forex education. Register by filling out the form below.