FX Insight, AoD Analyst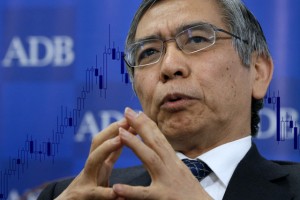 This week has been rather momentous in the wake of multiple fundamental announcements. Not the least of these market-moving announcements was Thursday's Bank of Japan speech by Governor Kuroda regarding Japan's interest rate decision and its monetary policy statement.

Those in the know realized that the numbers have all been pointing toward strong and regular growth for Japan's economy, so the report from Governor Kuroda didn't come as much of a surprise. However, it would have been a great opportunity for profit taking in the Forex market as other currencies weakened against the yen with the news that Japan will hold their position and maintaining the same "wait and see" attitude that has been adopted by the United States Federal Reserve.

If you didn't trade after this announcement, there's still time. An announcement like this can be looked at for anticipated moves from the country in the future and the future implications for currency market trading opportunities in coming months.

If you don't want to lose out next time, attend an upcoming webinar to learn how you could prepare before the moves and announcements happen. Register using the form below.