Our biggest priority at MTI is our students' success. We understand that becoming a successful trader can be a big and not so easy step to take; that's why we strive to provide our students with the tools to becoming confident traders. Our Analyst on Demand™ feature and live interactive Webinars are extremely helpful, but they cannot produce results for our students alone! We like to tell our students trading is like owning your very own business. If you want business to boom, then its important to think about creating a positive mindset and relentless attitude to help build your business. In other words, it's time to take the CEO Approach!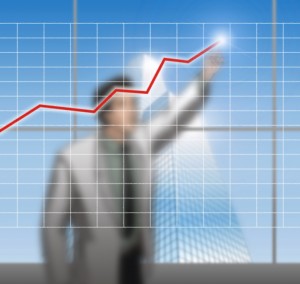 A CEO must be a fearless leader for their company. Their main duty is to set strategy and vision. Which markets should the company enter? Who should the company compete with? What products or services should the company produce? CEOs have a lot of questions to ask themselves, but they always find the answer by setting goals for themselves.
As a trader YOU are the CEO of your financial freedom, and it is your responsibility to set your goals. Think of what you want to accomplish and how you want to get there. When you're trading you want to capture enough pips to lead to profit, so how are you going to capture them? What techniques are you going to use? What are your limits? We can provide you with the knowledge to succeed, but only you can choose which trades to make, what tools to use and where to set your limits. As a trading CEO, you have the final say.
Once you have your goals set, it's important to delegate your tasks in order to reach them. Much like a CEO would delegate different tasks to complete an overall project, you could delegate your strategies to certain indicator sets. Using indicators within trading systems such as the stochastic RSI and the golden Fibonacci ratio could help you delegate time-consuming technical analysis so you could come in, quickly analyze and then place your trades.
"Your beliefs about the market don't make you a better trader. Your thoughts of obedience to a clear strategy you trust which turn into positive behavior and disciplined action does." -Jared Martinez, CEO of Market Traders Institute and FX Chief™
If you adopt this way of thinking and foster a strong sense of confidence, you could amplify not only your trading system, but your results as well.
Are you ready to tackle trading as a CEO? Sign up for a free webinar below to begin your path to financial freedom!