Did you miss the opportunity to join Christopher Irvin for his Monday Morning SPY session? No need to fret, here's the gist of what you missed!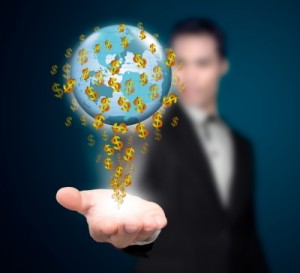 Internal issues residing in Ferguson, Missouri and the Jackson Hole Fed Symposium could have an impact on the equity options market, as part-time positions rise and the demand for increased minimum wage trickles across the U.S. Expert Chris Irvin states that, because of these things, he will be watching the following seven stocks very closely for options trading potential:
BBRY, RAX, [Section Removed – Proprietary Information for MTI Ultimate Options Course Students Only.]
BBRY
Blackberry stocks gained 1.7% after announcing the formation of their new business unit, BlackBerry Technology Solutions. The new business branch contains Blackberry's entire patent portfolio, the QNX OS, Internet of Things platform Project icon, cryptography applications subsidiary Certicom and Paratek.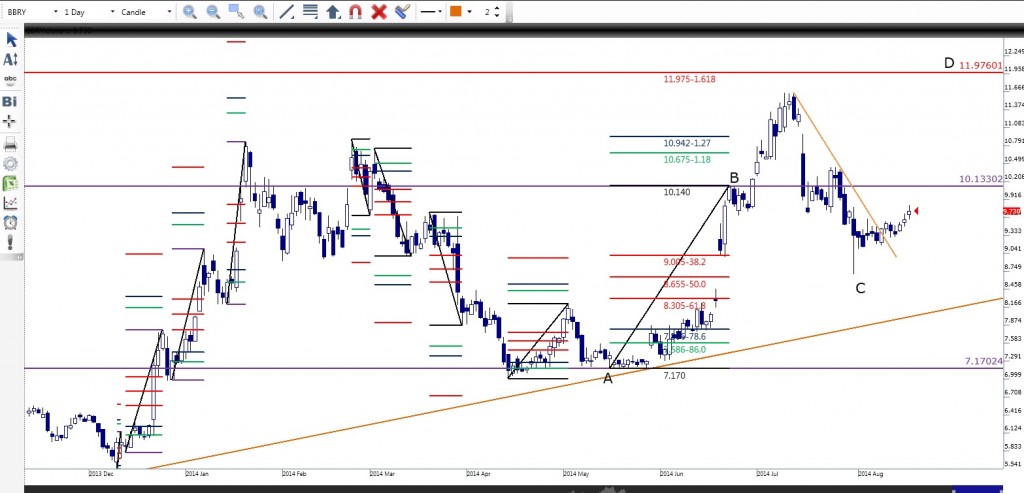 As you can see in the above chart, there is a big dipper on the daily time-frame, and green over green indicator, (in this case T3 Tilson is crossing over the daily T3 Tilson timeframe), in the 30-minute time frame. This indicator, when used in conjunction with others, could signal an ideal entry point; predicting a bright future for the dwindling mobile phone company, who suffered a -0.11 drop last Tuesday.
RAX
As of August 18, 2014 at 10:00am ET (GMT-4), Rackspace stocks fell to 31.28. However, a steady increase has been taking place since, as depicted in the chart below.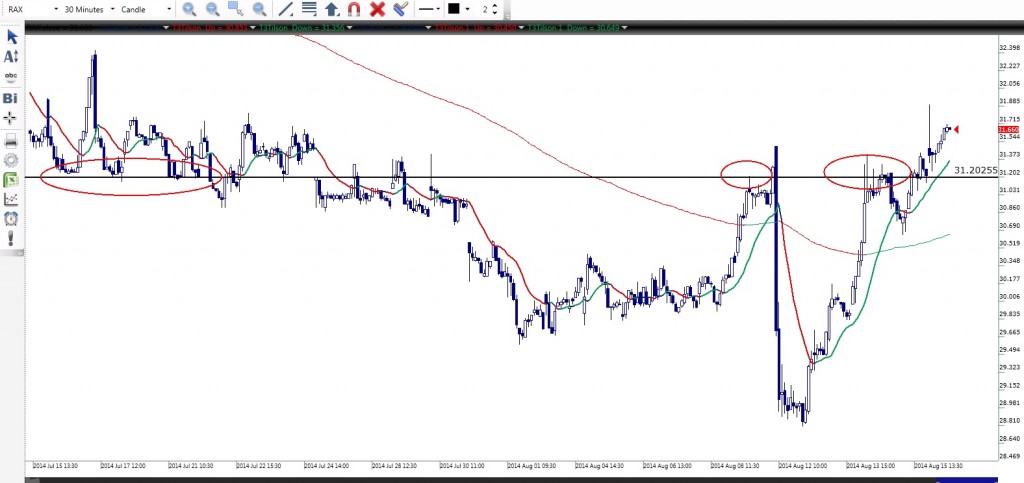 RAX has a history of moving down hard before bouncing back to resistance and trending down again. With a current green over green indicator, there is a potential for this stock to move higher.
To get a sneak peek of this week's expert trading plans, market report details, and get your plan ready, RSVP for an upcoming FREE Options workshop here.