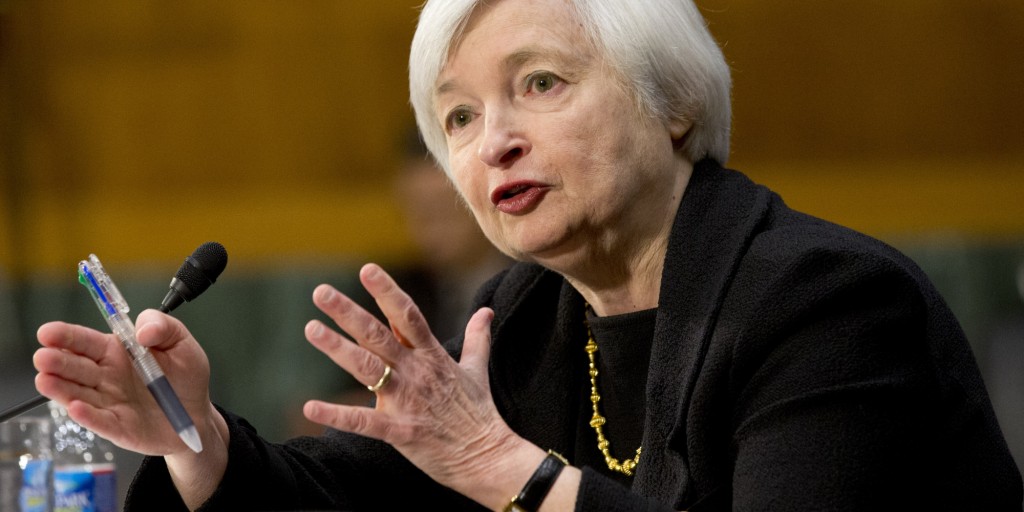 Yesterday, the minutes from the most recent FOMC meeting were released, and they revealed that Fed officials anticipated it "could well be" time to raise short-term interest rates in December.
Growing bets on a rate hike
In the eurodollar futures market, rate-increase wagers reached $246.7 billion last week, illustrating that it is expected that the Fed's reaction to a growing U.S. economy will be to lift its fed-funds overnight bank-lending target at its meeting in December.  This was the first weekly net short on eurodollar futures contracts since August.
Is a rate hike inevitable now?
The Wall Street Journal reports, "The Fed could 'spook financial markets' if officials decide to hold steady in December, said Mark Cabana, U.S. rates strategist at Bank of America Merrill Lynch in New York. 'Investors would wonder: What did the Fed know that I don't?'"
Other evidence supporting a rate hike is a strengthening U.S. dollar.  As the WSJ says, "The euro has tumbled about 6% against the dollar over the past month and traded at $1.066 Wednesday, near the lowest level since April. The WSJ Dollar Index is up 9.2% this year."
Also, Fed-funds futures on Wednesday showed a "69% likelihood of a rate increase from the Fed at its Dec. 15-16 policy meeting," according to data from CME Group.
Ready for a hike
Donald Ellenberger, head of multisector strategies at Federated Investors Inc., said that "with the Fed bringing market expectations in line with its rate-increase plan, the risk of a shock to markets if the Fed acts next month has largely passed."  He added, "The sooner the Fed acts,the lower the risk that the Fed would be forced to tighten more aggressively.''
Be ready – no matter what happens
You can be sure our traders and educators are watching the markets to see how they are reacting to this news, and a more likely rate hike next month.  This could be a time to profit in the Forex as well as with stocks and options markets, and we recommend you join us for a Forex webinar using the form below, or visit https://www.markettraders.com/stock-package/ today to join us for one of our free stock and options events to stay on top of all of the factors affecting the markets.