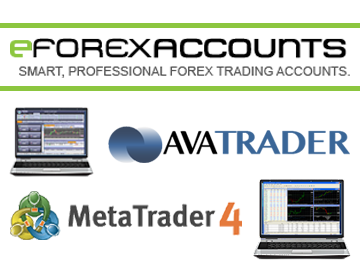 LAKE MARY, Fla. (Oct. 26, 2012) — A World leader in Forex education, Market Traders Institute Inc. has partnered with eForex Accounts to provide Forex traders outside of the U.S. with a tag-team of currency trading resources.

eForex Accounts uses their Forex trading experience to provide professional trading accounts for traders outside of the United States. Through this partnership, eForex Accounts will provide MTI's international students with additional trading webinars and resources to be used with eForex Accounts trading accounts. This gives traders a chance to move what they have learned, in MTI's premier education, from theory to application with an experienced support team helping them along the way.

Market Traders Institute, Inc. has been assisting traders from around the world in improving their Forex trading abilities for more than 18 years. Through an array of resources and time-tested techniques, it prides itself in helping traders better understand the currency market in an effort to become independent and confident in making strategic trading decisions.

eForex Accounts was developed by traders for traders in an effort to produce high-quality trading accounts that are simple enough for novices yet sophisticated enough for advanced traders. With choices between AvaTrader and MetaTrader 4 trading platforms, traders enjoy the luxury of choosing a platform that fits their individual trading personality as they progress through their Forex trading journey.

To learn more or to open an eForex Accounts trading account, click here.