Fewer Americans than predicted are filing applications for unemployment benefits, creating optimism for Friday morning's release of the Non-Farm Payroll Report.
The report is expected to show that the U.S. added 160,000 jobs in April, compared to 120,000 added in March. The Federal Open Market Committee expects U.S. economic growth to remain moderate over the upcoming quarters, and then pick up gradually.
After tomorrow's Non-Farm Payroll Report is released, I see a potential trading opportunity in the USD/CHF to capture over 1,100 PIPS.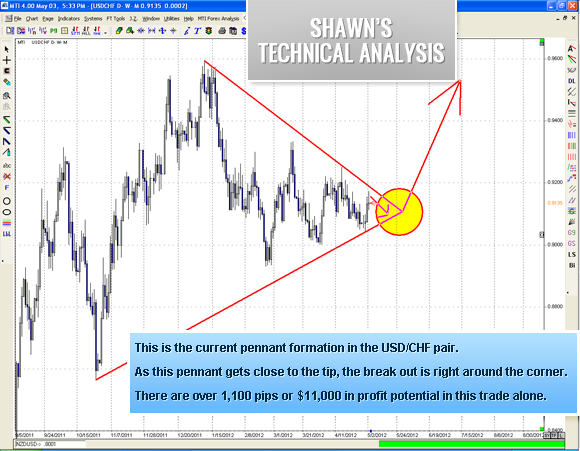 Fundamental announcements such as the Non-Farm Payroll Report can create momentum in the market. Educated Forex traders know what to look for, how to prepare, and how to react to these market movements.
Learn how MTI's Forex education, the Ultimate Traders Package on Demand, could help you take advantage of potential trading opportunities like the one above. To learn more, join me for an upcoming complimentary webinar. Register below to reserve your seat.