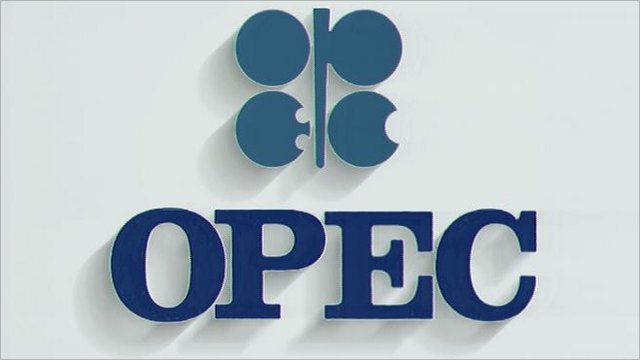 For the last two years, OPEC has been searching for a replacement for their current chief.
Now they have found one.
Mohammed Sanusi Barkindo, a veteran of the Nigerian oil industry, is taking over as chief from current leader Abdalla Salem El-Badri.
El-Badri was scheduled to give up his position in 2012, but infighting between OPEC's largest oil producers (Iraq, Iran and Saudi Arabia) forced him to stay in the position for four additional years.
Barkindo, having come from the Nigerian side of the oil industry, is seen a neutral candidate that all sides can agree on.  He will remain in the position until 2019.
Does this mean there are positive changes ahead of OPEC and the oil industry?
Unfortunately for big oil, probably not.
"It's a figurehead position really, " Miswin Mahesh, oil market analyst at Barclays Capital told CNBC on Monday. "He can bring together the administrative parts of the body but his powers to execute policy are very limited and, sadly, political differences (such as those between Saudi Arabia and Iran) will overrule that, even if he does have good leadership skills."
OPEC is famously mostly-responsible for the oil industry's current state.  They have refused to stop producing oil at full volume, making the supply of oil vastly outweigh its demand.
This is causing prices to plummet and puts pressure on south African oil regions such as Algeria, and Barkindo's home country of Nigeria to keep pace.
Barkindo's appointment is seen as a positive for OPEC because it increases (however minimally) the chances of the middle-eastern nations to curb their production. However, the stranglehold those middle-eastern nations have over the rest of OPEC's nations mean a real change is not likely to happen soon.
Did you know commodity prices like oil have huge effects on the Forex? It's true!  When oil prices are dropping as fast at they are, the currencies of other oil-producing nations go down as well. See how oil affects the USD and CAD in a FREE webinar.
Getting in early on a bear market can pay huge dividends over time. It takes strategy from a real expert to know when the best time to get in, and out, of a market.
This is your chance to get in for FREE. Click before it's too late.