The equity options market is seeing its highest volatility since 2012. This type of market volatility can make an investor sick to their stomach, but some traders ride the roller coaster with their hands in the air. This is exactly the type of movement that "traders" (rather than investors) look for.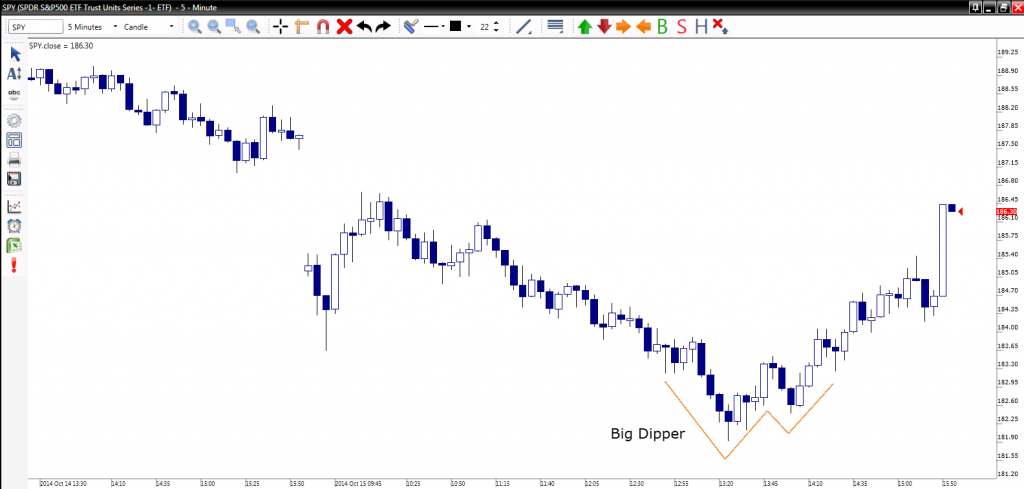 The VIX (volatility index) moved above 31 today. What is the significance? The "extreme fear" level for the index is usually considered to be 20. When the VIX moves above 20, investors have typically had enough and quietly bow out! The result is that they sell all of their stocks and wait for the "all clear" before entering back into the market action when things have finally calmed down.
The problem for this type of trading behavior is that when you make this move, you could end up exiting your positions at exactly the wrong time. There is an abundance of negativity hanging over the markets currently: Ebola, ISIL, Earnings, Interest Rate Hikes, World Economic Risks, so it is understandable that investors are looking to move out of all of their positions and out of the way essentially.
There is an old expression that says, 'When the VIX is low, it's time to go. When the VIX is high, it's time to buy!' We're not one for calling bottoms, but based on a particular pattern that we've have taught our students – The Big Dipper – called for a reversal yesterday. The SPY moved down within a fraction of hitting the .618 retracement level and built a big dipper formation. Remember the proverbial market saying, 'Amateurs open the market, and pros close it.'
Join us for an upcoming options webinar, where you could learn more about this underlying issue and its possible effects on your trading strategy.
RSVP for an upcoming FREE Options workshop here.