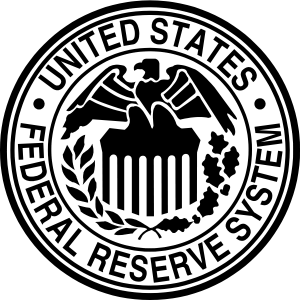 As expected, the FOMC did not raise interest rates yesterday at their meeting, but they did indicate strongly that they would like to do so before the end of 2015.
Initial reactions
Wall Street initially reacted positively to the news, with U.S. stocks showing their biggest gain in a week on Wednesday.  However, the undercurrent of a potential rate hike before the end of the year seems to be leading some investors to seek profits today, and U.S. stocks declined this morning.
A report in the Wall Street Journal offered this explanation:
"The tone from the Fed was very different. For investors who were liking the fact rates were going to stay lower for longer, this could be a reason to take some profit," said David Vickers, a senior portfolio manager at Russell Investments in London.
More evidence for an interest rate hike
It is that tone that is leading many traders to expect the Fed to raise rates in December.  Again, from the WSJ:
"They are determined to get something in by the end of the year," said Larry Weiss, head of trading at brokerage firm Instinet, of the Fed's statement. "It will take more evidence of a slowdown for them not to push something through…but maybe people don't believe them."
The reactions to yesterday's FOMC announcement, and the expectations of a hike coming up are making an already interesting earnings season even more volatile. Make sure you listen to what our experts have to say about the competing market pressures by joining our webinars today (you can register on the schedule below).