We all know that trading can be a struggle. How do you find the time to work a regular job AND trade well enough to turn a profit so that you can quit that job and trade full-time?
Jose Tormos is here to give you his inside scoop on the Top 3 Requirements to Becoming a Full-Time Trader.
1. Have a Trading Plan.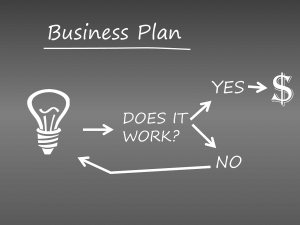 According to Tormos, a trading plan is key to becoming a professional trader.
Without a trading plan, you're basically a fish out of water in the market. You are directionless, with no means to gauge your performance. You are also leaving yourself susceptible to stop-loss mismanagement.
However, with a trading plan, you're able to do so much more and reach your true profit potential. A trading plan is where you will establish entry and exit points, as well as the goals you wish to reach with your trades.
You'll also be able to set your risk level, so you can judge how much you're willing to win or lose. This is all about skill assessment. If you start as a beginner, and continue working on your plan, you can soon gain the experience needed to trade like a pro.
2. Education.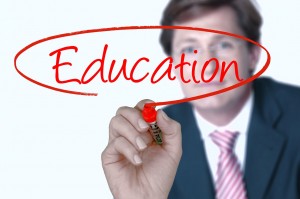 We all know that gaining an education in trading can be very expensive. However, ignorance can be even more expensive.
Would you rather risk it all, without really being sure of what you're risking?
Or, would you rather make all of the right decisions based on inner-circle knowledge and cutting edge technology?
It can be a struggle to find the right type of education, and to know what to look for.
The determining factor? If an education is right for you, it should be able to adequately answer your questions. It's going to offer key strategies and methods that will help to increase your profit potential. It will also improve your ability to make returns.
With a great education, these strategies should be tested. At MTI, all of our strategies are tested and scrutinized by multiple experts before they are ever released.
Okay, so you know that you need an education in trading, but when will you complete it? Honestly? Never, but that's the best part! The market is volatile, and ever-changing, and the right type of education is going to make sure that you are up-to-date on all of the new systems in trading.
3. Find a Mentor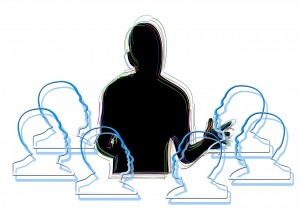 For Tormos, this is the final and most important step to becoming a professional trader. With a trading mentor, you're able to learn an expert's tips and tricks of the trade without years of trial and error.
This way, your foundation is already there for you before you begin. This is the most effective way to reach the next level of trading without learning through the school of hard knocks.
You should find a mentor who already does what you do, but who does it far better than you. Then, just have them teach you everything that they know. This is exactly what Jose Tormos did, and he learned from the best in the business: The FX Chief™ himself!
Lucky for you, The FX Chief™ is currently looking for more students to mentor. You could soon be on the level of traders like Jose Tormos and Joshua Martinez.
Reserve your seat in one of our webinars by filling out the form below, and learn all about how you could be mentored by the FX Chief™ or any of our other incredible market experts.
You're going to want to find a mentor that has a similar trading personality, and who trades the way that you do (or at least the way you want to trade).
If you gain the knowledge and education that we talked about in step #2, a mentor will be able to help you every step of the way, from novice to professional trading.
The right mentor is going to help you to reach their level of expertise, because they want you to succeed in your financial goals.
With these three tips, and the ability to stick to them, you'll be a professional trader in no time!
These three steps are all equally important. Lucky for you, MTI provides all three.
Fill out the form below to learn even more about MTI's The Ultimate Traders Package On Demand™, and how it can help you invest in the right way.