Chris Irvin delivered another top-notch Monday Morning SPY session. Did you get a chance to join him? If not, here's a brief overview of just one of the many topics he covered in depth yesterday.
Fleeing for Fewer Taxes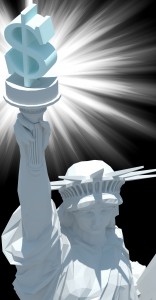 Have you heard of tax inversions? It isn't a recent phenomenon (tax inversions began in the 1990s), but a massive increase has occurred within the past few months. Tax inversions can be 100% legal and occur when a U.S. company shifts their address outside the states, in an effort to reduce their U.S. taxes while maintaining massive income.
There are currently 9 pending inversion deals occurring in the financial world; one of the biggest being Burger King's acquisition of Canadian coffee company, Tim Hortons. Other companies planning to move their headquarters to different countries include – [Section Removed – Proprietary Information for MTI Ultimate Options Course Students Only.].
Why should this concern you?
As Chris Irvin explains:
"If a U.S. company merges with a foreign company, the foreign company can dump all of its debt on the U.S. company to reduce income and ultimately the tax burden. If the U.S. companies can avoid large tax bills, their net profits could increase [and vice versa]. This is a strategy used to increase a company's bottom line without increasing revenues."
Therefore the value of the merged companies could level out and boost your shares, but only if you have a proper plan in place. To get a sneak peek of this week's expert trading plans, market report details, and get your plan ready, RSVP for an upcoming FREE Options workshop here.