From the desk of Chris Irvin:
The coveted scent of roasted turkey is just around the corner, but don't let the holiday festivities throw off your trading game plan! It's a short week for the U.S. stock markets, but there's still a lot going on. I have quite a few announcements on my economic calendar for the remainder of the week, but there are 3 in particular that take the trading cake, or should I say pumpkin pie in this case?
Craving more options insight? RSVP for an upcoming workshop >>
Wednesday, 11/26 – 8:30 am ET (GMT-5) Durable Goods
This announcement is released by the U.S. Census Bureau. It measures the cost of orders received by manufacturers for durable goods. What is a durable good you ask? Simply, anything intended to last about 3 years or more. These goods could range from cars, to appliances and even toys! Can you see why this economic announcement is at the top of my list this time of year?
With Q4 underway and Christmas inching closer, this announcement could vary greatly from previous quarters and since durable goods typically involve large investments, they are extremely sensitive to the U.S. economy and consequently, your options trades.
Wednesday, 11/26 – 8:30 am ET (GMT-5) Continuing Jobless Claims
Released by the U.S. Department of Labor, this announcement accounts for unemployed individuals who are currently receiving benefits. In short, it showcases the strength in the labor market. A rise in this indicator could have negative implications for consumer spending.
How could this affect options traders? Less spending could mean less economic growth, which could lead to less optionable stock trading opportunities.
Wednesday, 11/26 – 10:30 am ET (GMT-5) Oil Inventories
[Section Removed – Proprietary Information for MTI Ultimate Options Course Students Only.]
The markets are closed on Thursday, so enjoy the day off with your family and friends. But try not to get stuck in a tryptophan-coma, because come Friday, we're back to the status-quo. The trading floor comes back to life at 9:45 am ET (GMT-5) with Chicago's PMI.
To Options Trading Wins,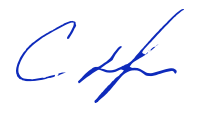 Chris Irvin
Market Traders Institute, Inc.
Do you plan on utilizing this information in your future options trades? Give us a shout out on social and let us know!
To get a sneak peek of this week's expert trading plans, market report details and to prep your personal plan, RSVP for an upcoming FREE Options workshop here.