Another Monday has passed and that means Christopher Irvin once again instilled his expertise onto our options traders during his Monday Morning SPY Session. Didn't get a chance to catch Christopher? Let us fill you in on what you missed!
Here are a few of the open positions Christopher discussed on Monday.
Current Open Positions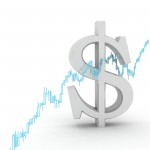 AAPL: With the recent release of the iPhone6, iPhone6+ and the iWatch, Apple continues to be a hot topic in the options world. Christopher is keeping a close eye on AAPL; so far things are looking okay. If AAPL stays bullish, a 99.7 stop seems best suited.
DDD: 3D Systems introduced their new Simbionix™ Virtual Reality Surgical Simulation Training Module yesterday. In congruence with their previous announcement of integrating Bespoke Modeling™, (a cloud-based service that allows medical professionals to quickly create, view, share and 3D print full-color anatomical models), Christopher thinks DDD is in a solid position. DDD remains bullish, but he's is watching for a stop loss at 50.62.
Disney stocks seem to have finally settled after – [Section Removed – Proprietary Information for MTI Ultimate Options Course Students Only.]
How do you plan on utilizing this information in your future options trades? Do you have different stocks on your options watch? Let us know in the comments below!
To get a sneak peek of this week's expert trading plans, market report details and to prep your personal plan, RSVP for an upcoming FREE Options workshop here.