– Guest Post by Joshua Martinez, FX Pathfinder –
Happy Q3 traders! I'm ecstatic that summer is in full swing. I don't know about you, but I'm ready to catch some sun and spend time BBQ'ing with my family. Besides, it's about time I thawed out from my recent Alaskan fishing trip.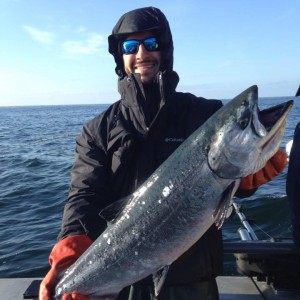 Q1 and Q2 were extremely successful for me and many of my students, thanks to unusual market volatility and our #DollarDrop prediction.
But, you're only as good as your last trade and the time has come to prep ourselves for Q3; a task that can be easier said then done thanks to summer vacations and frequent family beach trips beckoning every weekend. For many Forex and Options traders alike, it can become difficult to keep their trading game on point.
Now it's my duty to be a successful trader — for my family and for my students, so the last thing I want to do is put my trading on the back-burner. So, how do I stay on track?
Books, lots of trading books.
To help you stay on track with your Q3 trading goals, here are the top 3 books on my summer reading guide:
30-Day Forex Return Formula Ebook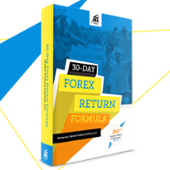 This is a great read for both novice and advanced traders. It's packed with 50 pages full of expert Forex trading advice all the way from identifying trendlines to how to trade around the fundamental announcements. I really like that it's an EBook because I can access it from my phone or tablet whenever I need a quick refresher.
The Forex Mindset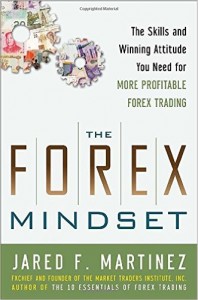 Yes, he's my Dad but this book is one of my foundational trading resources. Although it's a Forex book, it focuses on emotional intelligence and how to tap into it when you're about to enter the market. I've been able to apply these insights to my Options trading strategy flawlessly.
I've seen so many traders fail due to emotional trading and that's why I recommend this book to anyone who expresses interest in trading the Forex or Options markets.
Trading in the Zone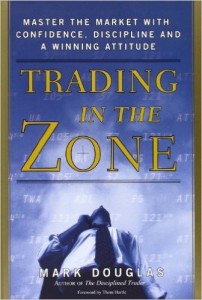 Another great read for those looking to get inside the head of a professional trader. The core emphasis of the book is "thinking probabilistically." Throughout the book, Douglas discusses banishing strong emotions like fear and euphoria and focusing on your trading strategies and systems. I also like how he drives home the point I'm always bringing up to my students: you're only as good as your last trade.
Let me know what you think! If you have any suggestions to add to the list, feel free to share them with me on your favorite social media channel. (I'm always checking my pages to chat with my students and to stay up-to-date with the latest market news.)