FX Showtime, AOD Analyst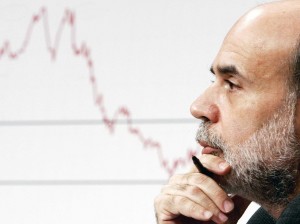 According to recent reports from Reuters, the U.S. dollar has recently hit a near six-week low in comparison to the rest of the G6 dollar crosses. This is primarily due to the fact that the U.S. Federal Reserve Bank has not further investigated the hints of tapering that were given by Chairman Ben Bernanke earlier this month.

By "tapering," Bernanke implied that the United States has been doing better than anticipated, and thus, the Fed intended to back off of their rather aggressive stimulus policies. In fact, the Fed said it would continue buying $85 billion in mortgage and treasury securities per month. They chose this option because the dangers of inflation were viewed to be low, while calling the current economic pace "modest" rather than "moderate."

Many economists still expect the Fed to begin slowing its asset buying program as early as next month and that Bernanke will stand by his hints, however, the lack of action since the initial hearings has prompted the U.S. dollar to continue to dip. If Bernanke and the Fed do begin to taper, Forex traders should expect USD values to begin to rally and expect a dip of the other world currencies in relation to the greenback.

Learn more about the Forex market's future in the face of tapering in an upcoming webinar by registering in the form below.