"One of the major missing parts for the ultimate success equation in trading, and in life in general, is emotional intelligence."- Jared Martinez, FX Chief™
You finally got your first taste of the market and the sweet taste of success still lingers on your tongue. After winning your first couple of trades, fantasies of traveling to exotic countries and floating down South Beach in your very own yacht fill your head. Don't get us wrong, we encourage our students to dream big and work hard to achieve their goals, but above all we stress the importance of NEVER letting your emotions get the best of you.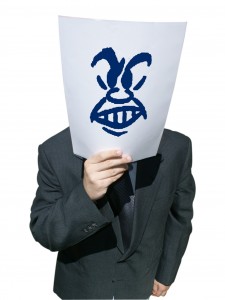 Whether it's being over zealous or a frantic mess, separating your emotions from your trading could be the difference between life and death for your returns. If you really want to be a successful trader you must practice and perfect emotional intelligence.
In his book, The Forex Mindset, Jared Martinez stresses the importance of this often overlooked concept. After much research and interaction with traders across the globe, Martinez began to realize that once traders began to understand the skills of trading, they really didn't care to talk or focus on their emotions. Unfortunately this lack of introspection can and has led to financial distress for many traders. By submitting to your emotions wholeheartedly, you could involuntarily board the proverbial roller-coaster, filled with the unpredictable ups and downs of the market and your emotional well-being.
As a trader, once you board this emotional roller-coaster, you unexpectedly expose yourself to "the real emotions of fear and greed, and in most cases, you do not know how to respond effectively. When you win, you feel invincible, and when you lose, you feel vulnerable and fearful. Either way, with time, most begin to lose control of their emotions while in a trade and begin to self-destruct," says Jared Martinez, FX Chief™. Sound familiar?
So, how can you avoid this in your future trades? Jared Martinez suggests exercising positive self-control over negative, damaging emotions. While a trade may look promising and you have seen others benefit greatly from it, don't let your fantasies get the best of you. Take a minute and remove yourself from the situation. Think to yourself:
Is this a trade I can afford right now within good equity management considerations?
Will this trade work with my trading strategy?
Am I getting myself worked up over this trade solely based on the promises and successes of others?
If you find yourself in more doubt after asking these questions, it's probably wise for you to steer clear of that trade.
By tapping into your emotional intelligence and setting aside a little time for analytical introspection, you're giving the left side of your brain the chance to shine. Emotional intelligence helps you tap into the appropriate information within your left brain that gives you the correct logical information, while severing ties to the right brain, which influences erratic, fearful, destructive, or negative actions. Staying tapped into the left brain during the trade will enhance your trading results.
How do you plan on strengthening your emotional intelligence? Let us know in the comments below or get connected with us on social media!
Want to learn more from our trading pros? Join us during a complimentary webinar. RSVP using the form below: