The U.S. Federal Reserve's annual conference opened with a highly awaited speech from newly appointed Chairwoman, Janet Yellen, which revealed the Fed's mixed positions on the state of the U.S. economy.
What are your thoughts about the conference and how do you think these announcements could affect your future trades?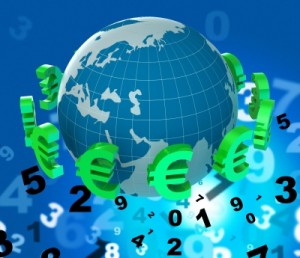 We felt that Yellen maintained a very neutral viewpoint, suggesting that the U.S. economy still needs help in the form of ultra-low interest rates and that U.S. inflation has yet to become a problem. She stated unemployment is down, but other aspects of the U.S. job market are suffering, including, but not limited to, tepid pay growth and extended periods of individualized unemployment.
Despite these comments, the Fed is under continuous pressure from inflationary "hawks" to start raising rates to or risk having inflation spike to new heights and as of right now, it looks like there may be a move in early 2015. This statement caused market reactions to take a downward turn; resulting in the S&P declining 4 points.
As for the FX market, several currency pairs were affected by the comments made at the annual conference. EUR/USD opened at 1.3195 at the start of trading in Asia yesterday, falling over 80 pips since Thursday's close.
Financial markets could expect a gradual but significant change. Europe, Japan and Canada maintain stimulus measures and low interest rates, while the U.S. and U.K. are expected to tighten interest rates over the next 6-12 months. Based on these assumptions, traders and investors alike are prone to favor increasing rates of return on capital in the U.S. and U.K. as opposed to the static rates of return in Japan.
Want to see how you could make better trades by incorporating the Jackson Hole Symposium results into your future trades? Sign up for a free webinar below to get started!