Guest Post by Joshua Martinez, FX Pathfinder
Hey there traders! I don't know about you, but this has been one exciting trading year for me so far. Volatility is high and opportunities are everywhere, especially when it comes to our #DollarDrop prediction.
Busy now? Get the low down on MTI's latest Forex prediction by coming to an upcoming workshop. Click here to save your spot.
Check out this snapshot I took earlier: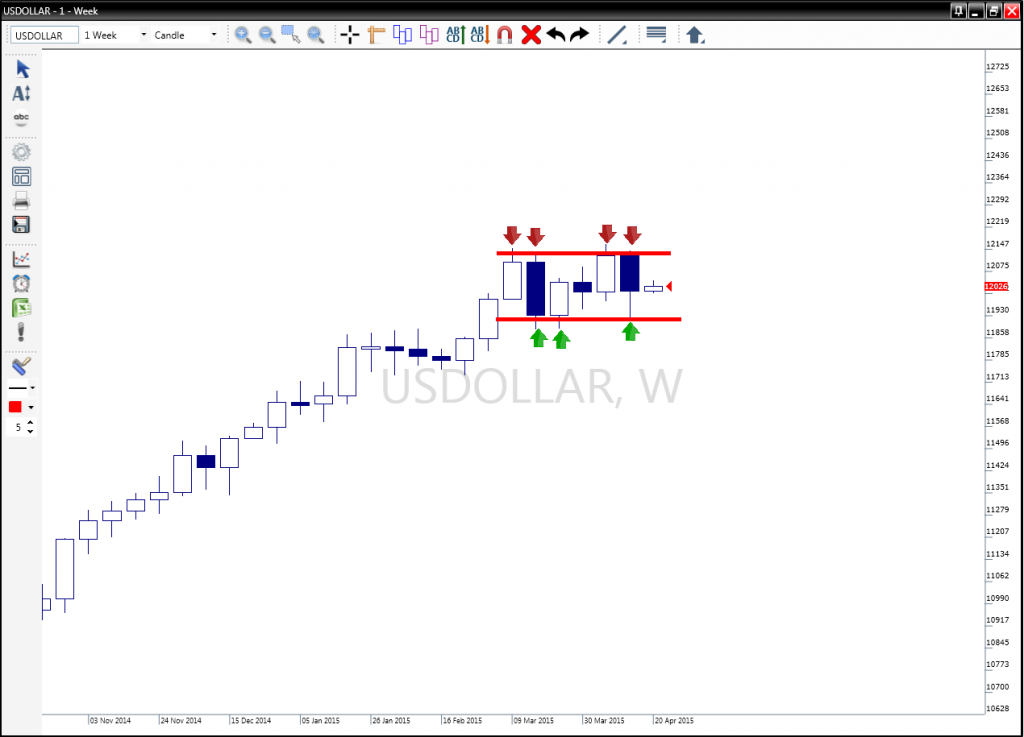 Now I'll admit, this isn't one of the most visually exciting charts we've shown you. No huge market movements right now, but to the trained trading eye, tons of opportunities could be found during this consolidation period.
If you remember, the U.S. dollar significantly dropped 2,490 pips across 7 major currency pairs (that's $24,900 when trading a standard lot) on March 18th and movements like this are far from over. But until another major drop happens, we're just riding the waves of consolidation.
Get the full breakdown in an upcoming workshop >>
Talk to some traders, and they could have plenty of bad things to say about consolidation periods, but I like to look at it like this:
While the overall momentum and ability to bag huge one-time returns are limited, a trader could still make consistent small wins. It's kind of like eating the icing off your brother's birthday cake before he blows out the candles. (I may or may not be speaking from personal experience haha.)
By trading the ranges within consolidation, you're still able to enjoy a "sweet-treat" before the real deal happens — keep in mind, we're expecting this prediction to move a total of 13,720 pips, see how by coming to our next workshop.
How do you plan to capitalize off this latest prediction? Reach out to me online and let me know!





To pips and prosperity,
Joshua Martinez
FX Pathfinder