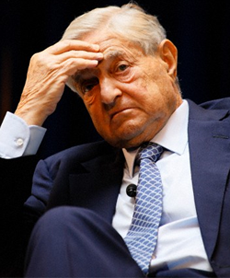 I don't mean literally the next George Soros, but more the situation.
George Soros is, of course, most commonly known for shorting England's currency giving him the moniker "the man who broke the bank of England". His investment profits during the 1992 UK Black Wednesday currency crisis made him over $1 billion.
Essentially, he saw the weakness in the pound sterling and its government's fiscal indecisiveness. I see something similar happening in the current EUR/JPY cross.
Currently, we have a pair that is not only lopsided in valuations, but also in fiscal policies. The Euro needs to continue north to show the rest of the world that the global economy is getting better.
The ECB hopes to get the additional aide they need to be bailed out of the real issues that have been brought to the forefront over the last few months. Leaders there understand that cuts never lead to…
Read the rest of Shawn's article on FX Street by clicking here.