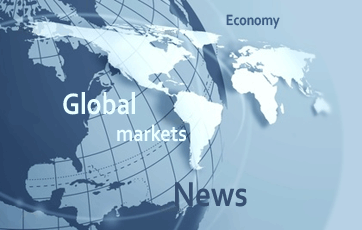 We live in amazing times; we have more information available to us than ever before. With the assimilation of the internet and instant communications in our lives we not only have the ability to get answers to questions, we can get them more quickly and from more sources than ever before. In an industry as large as the Forex market there is a special premium put on macro level news because of the impact of fiscal policy on a currency. Knowing that only major news releases warrant attention should help currency traders identify the most relevant information, and with so many sources you would think that there should be a high level of clarity in the currency market. On the contrary, anyone who has ever traded based on what appeared to be a very clear piece of news…….(only to find out that was only part of the story) knows how difficult it can be to identify a good source and a clear understanding.
Another challenge facing traders, others opinions about the news (Many of these opinions come from under informed "Personalities" not traders) and their take on how it will translate to the market. With an excess of information, opinions, and sources it is easy to see why many traders have given up on trying understanding the news and solely focus on technicals.
Realizing that the news plays a large role in how the market is going to move, I want to help. I am here to give you a few tips that will make Fundamental analysis easier, more enjoyable, and more accurate.
You don't need dozens of news sources, instead I would suggest that you find 3-4 and stick with those.
If you are going to read articles written by the same person each time make sure that their trading strategy aligns with yours. If it does not, consider finding another source. Face it, if you are a short term trader getting advice from a position trader you are making a mistake.
Focus on consistencies, reading three or four sources will give you access to varying opinions. Pay attention to consistencies in all of the articles, this is what will most likely happen.
When you read a sentence and don't understand the vocabulary used by the author, look it up. Chances are very good that you will hear that word again, learn it now and benefit from that knowledge from that point forward.
At first don't trade the news but pay attention to how the market reacts during different scenarios. History has a tendency to repeat itself and often times does so very quickly. A lesson learned on Thursday may be put to the test on Thursday of next week.
Fundamental trading is a bit more labor intensive than Technical analyses but the time investment is well worth it. Use the tips that I have given you in this article and let me know how they have worked out for you by visiting me on Facebook.com
Happy Trading
—
Learn more about Shawn Beecher >>
Get Forex Technical Analysis at ForexTips.com >>
Join Shawn for a free webinar  by completing the form below.